Tropical fruits in Andalusia
sun kissed fruits
Fruit cultivation in Axarquia Costa del Sol is extremely varied and… tropical
Of course, as in the rest of Andalusia, there are olive trees, vines, orange and lemon trees. But this Andalusian paradise, Axarquia, benefits from a micro-climate, subtropical. It is also home to the city which has the reputation of having the best climate in Europe, Torrox . And the local emblematic animal directly depends on this climate, the chameleon .
A final peculiarity due to the climate, the variety of olives grown mainly here is verdial . Among the hundreds of olive varieties, verdial is only cultivated in one place in the world, in Axarquia. It takes its name from the fact that the olives stay green for a very long time and the harvest is done at the beginning of each year.
For the renowned grape, Moscatel (Muscat from Alexandria imported by the Phoenicians), the phenomenon is identical, it is only cultivated in the province of Malaga.
Tropical fruits harvested in Axarquia Costa del Sol
Most of the tropical fruit crops are found in the municipalities of Velez-Malaga , the European fruit capital, and Torrox.
Mango and avocado are the majority crops (with 6 varieties grown for mango and a dozen for avocado), but the list of tropical fruits grown here is phenomenal. To name but a few others: pomegranate, papaya, passion fruit, dragon fruit, annone, kumquat, lychee, …
I am going to present you in photos fruits that you will find cultivated in this small paradise. During your journey, you will have the pleasure of tasting local and fruity!
If you are traveling on the coast between Torre del mar and Nerja, It is possible with a passionate guide to visit tropical fruit fields and discover all the secrets of these cultures.
Between September and January, it offers a tour of these fields with the subsequent discovery of Velez Malaga and its historical heritage. In this link you will find the details of this day as well as the price for the Tropical Fruits Tour and the possibility to book online
For lovers of Andalusian sun-kissed fruit, and who are not on site, there is a small company in Torrox, Olefruit, which currently works with a few small organic producers.
They are Miguel in Benamargosa and Jesus in Torrox, which produce tropical fruits. For oranges and lemons, they will come from the Juan and César finca near Cordoba. It is ideal to have a taste of Andalucia or to remember its perfumes! You can order online, by this link, for delivery throughout Europe (5% discount with the code "andaluciamia").
See above all pics taken in Axarquia Costa del Sol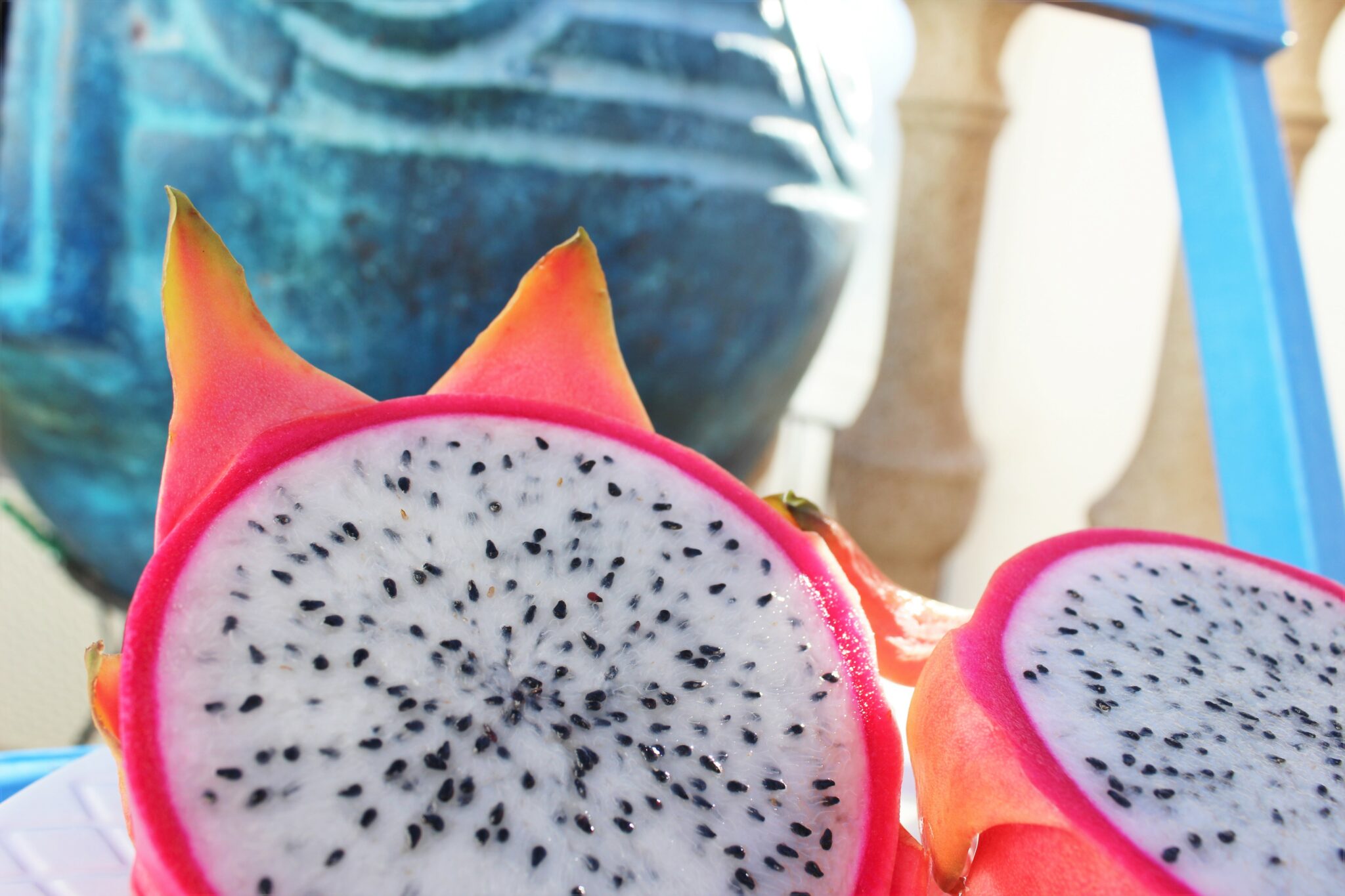 ---
Want to continue the trip to Andalucia?
Each month, ideas for visits and discoveries