How to prepare your trip to Andalucia
---
Booking your flight to Andalucia
---
There are several international and local airports in Andalucia: Malaga, Cordoba, Granada, Sevilla, Almeria, Cadiz (Jerez de la Frontera).
---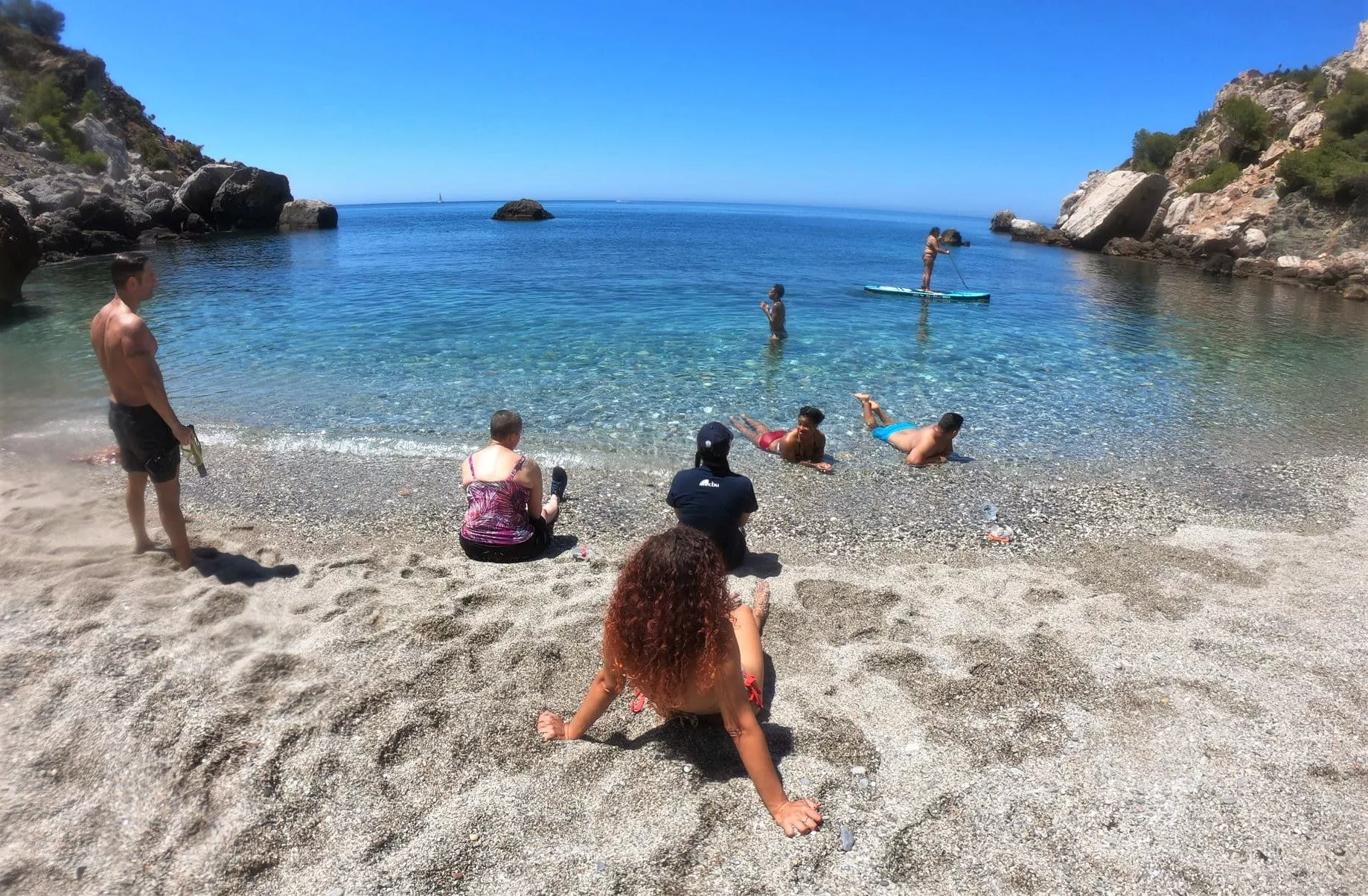 ---
Booking accommodation
---
There is a wide range of accommodation in Andalucia.
---
Of course, it is advisable to make advance bookings for the most touristy places and for certain periods. For example, during Holy Week in Andalucia, it is always more difficult to find a wide choice.
---
Of course you can also find accommodation in smaller towns such as Ronda, or in villages in the Alpujarra.
---
---
If you are looking for unusual places to sleep, you can find cave-houses to rent in Guadix and also in the wonderful white village of Setenil de las Bodegas.
---
---
Booking a rental car in Andalucia
---
There are many car rental agencies throughout Andalucia.
I can recommend a car rental agency at Malaga airport.
---
Booking a taxi transfer for your arrival
---
Here is a company that allows you to book a taxi at the airport online.
---
Booking train tickets in Spain in Andalucia
---
With the following link you can find all the train tickets in Andalucia.
---
Book activities in Andalucia in advance
---
On the following page you will find many offers for activities, some of them directly on booking platforms (Tiqets, Viator, GetYourGuide)
---
Taking out travel insurance
---
Travel insurance is not particularly useful for trips of less than 90 days. On the other hand, it is highly recommended if your trip is longer than 3 months or if it is a special trip (business, studies, …). Here is the travel insurance offer.
---
The weather in Andalucia
---
The climate in Andalucia is generally warm in summer and mild in winter. There are, however, differences between the coast and the inland areas.
---
In summer, especially in August, it is generally hot, especially inland in cities such as Granada, Jaen, Cordoba and Sevilla.
---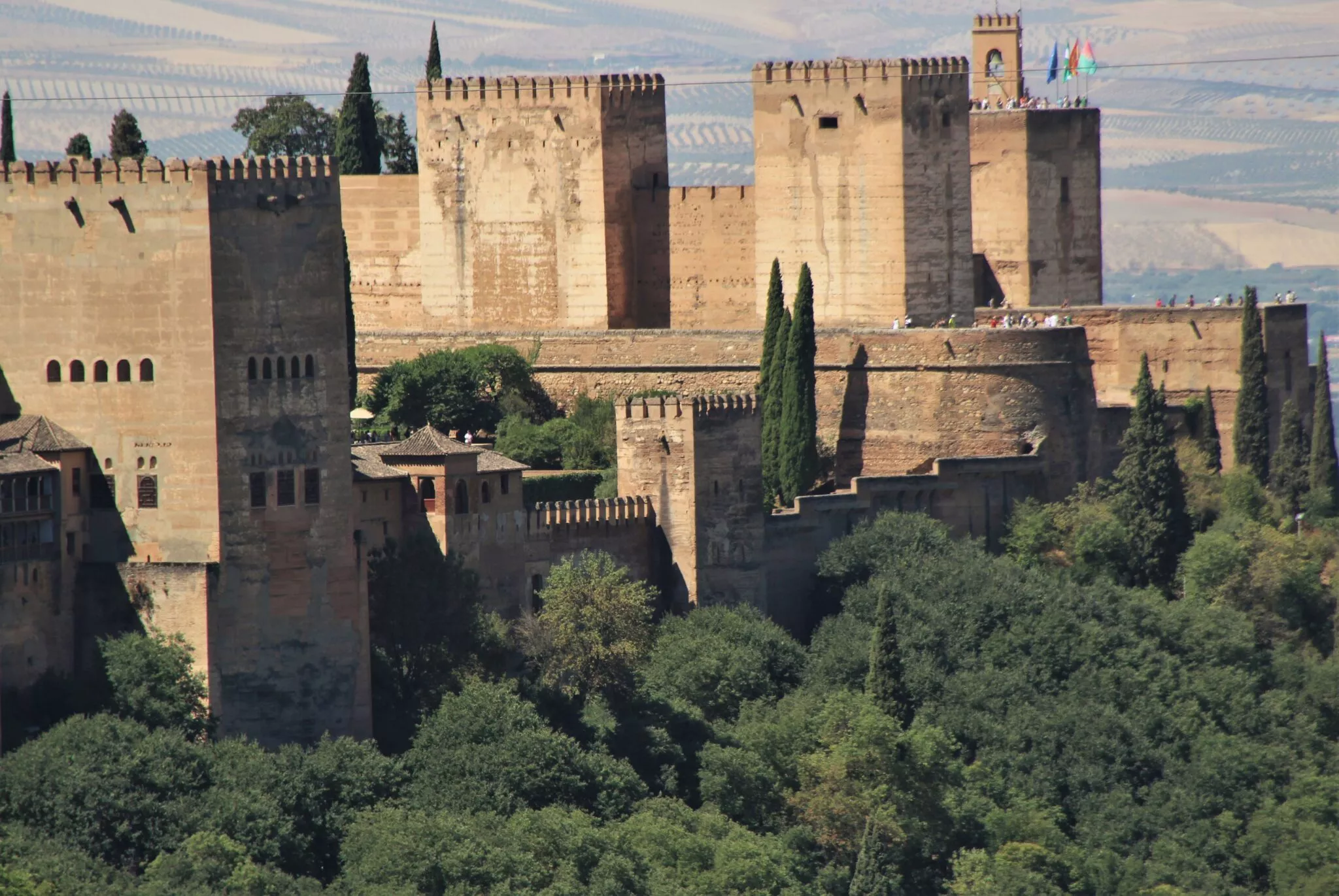 ---
The Andalucia people, themselves, go to the sea to find a little coolness (Cadiz, Malaga, Almeria).
Winter is always very mild on the coast, especially in Malaga and Almeria.
---
Cadiz has a slightly cooler winter as the coast no longer borders the Mediterranean but the Atlantic. On the other hand, temperatures are much lower inland in cities such as Granada, Jaen, or Cordoba.
The Sierra Nevada (the "snowy mountain" is aptly named) in the province of Granada allows skiing until the end of April.
---
Travelling to the province of Malaga
---
In this link you will find all the fiestas and ferias, for each month, in the villages east of Málaga in Axarquia.
---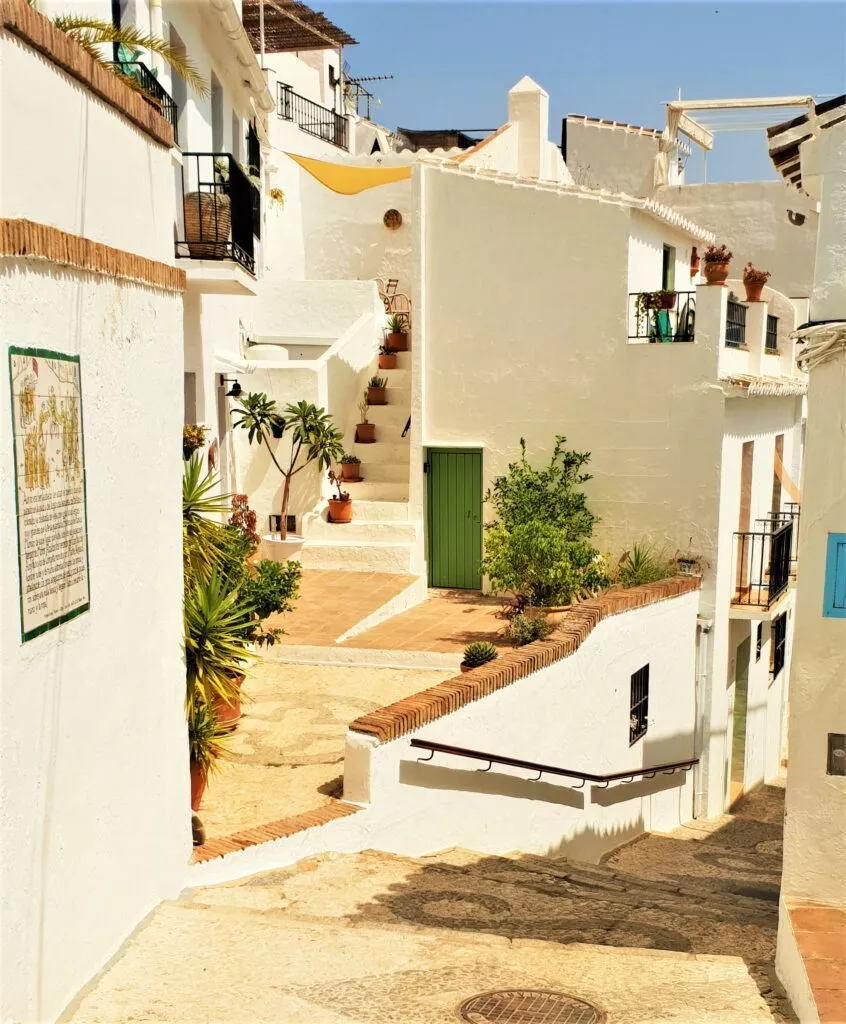 Photo of the beautiful village of Frigiliana.
---
Discover the beautiful white villages east of Malaga.
---
Here is one last link to find ideas for visits in Andalucia.
---