Torrox Migas Festival Day 2021

Torrox organizes the Fiesta de las Migas every year in December
The Festival of the Migas
(the festival of fried breadcrumbs) in Torrox is an opportunity to celebrate a very traditional dish
that is popular in different regions of Spain. Each place then developed its local recipes. The village of Torrox has made it a local specialty. At the bottom of the page the posters from previous years.
Torrox Migas Festival 2021
The 40th edition of
the Fiesta de las Migas
will take place on Sunday 19 December 2021. The festival is always held on the Sunday before Christmas. It is
one of the most popular festivals in the province of Malaga
. It attracts around 40,000 people every year. It is also considered
one of the most important gastronomic festivals
in the province, along with the
Ajoblanco Festival
in Almachar and
The Night of Wine in Competa
. This year, 1,700 kilos of flour will be used to prepare
the migas
. Of course, the famous
vino del terreno
will be served to accompany the dish. There will also be the
"arriera" salad
(made up of oranges, tomatoes, potatoes, onions and olives).
The programme for the festival of Migas 2021
The fiesta de las Migas 2021 will start at 11am in the Plaza de la Constitution. Several choral groups will give a concert. At 1pm, we will walk to the llano de la Almazara (parking at the top of Torrox pueblo). The festival will continue with the official start, which always begins by blowing into a famous mollusc shell. There will be a demonstration by the Panda de Verdiales "Coto Tres Hermanas". Then, at around 2 pm, the migas will be distributed for lunch. Then, at 4 p.m., in the Plaza de la Constitución, a concert will begin that will continue into the evening. It always a great day spending time in
the wonderful village of Torrox
.
This Festival has been declared "National Tourism Interest in Andalucia".
It is originally a dish for field workers made from the leftover dry bread crumbs (migas) with some other ingredients. The basic recipe consists of oil, garlic, water, breadcrumbs (or flour) and salt! In this link you can find
the migas recipe the speciality of Torrox (in Spanish)
. Lunch time in the fields was heared when a man blew into a conch (shell of a large mollusc) to emit a powerful sound across the valley. The same process was used to warn of the arrival of rain from one valley to another (to quickly protect the grapes drying in the sun on the paseros).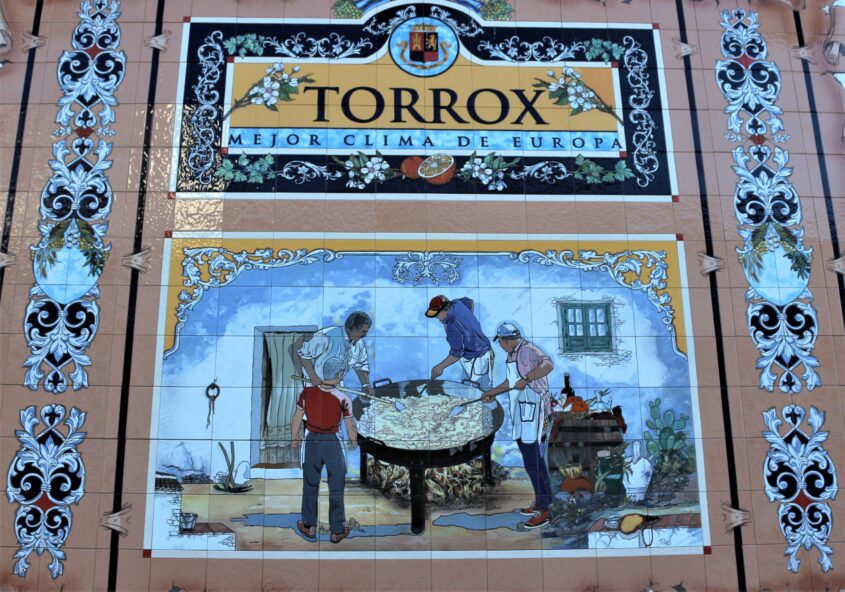 Symbolically,
at the beginning of the Migas Day
, before the tasting of the migas prepared by the "migueros" begins, a man blows into a conch shell.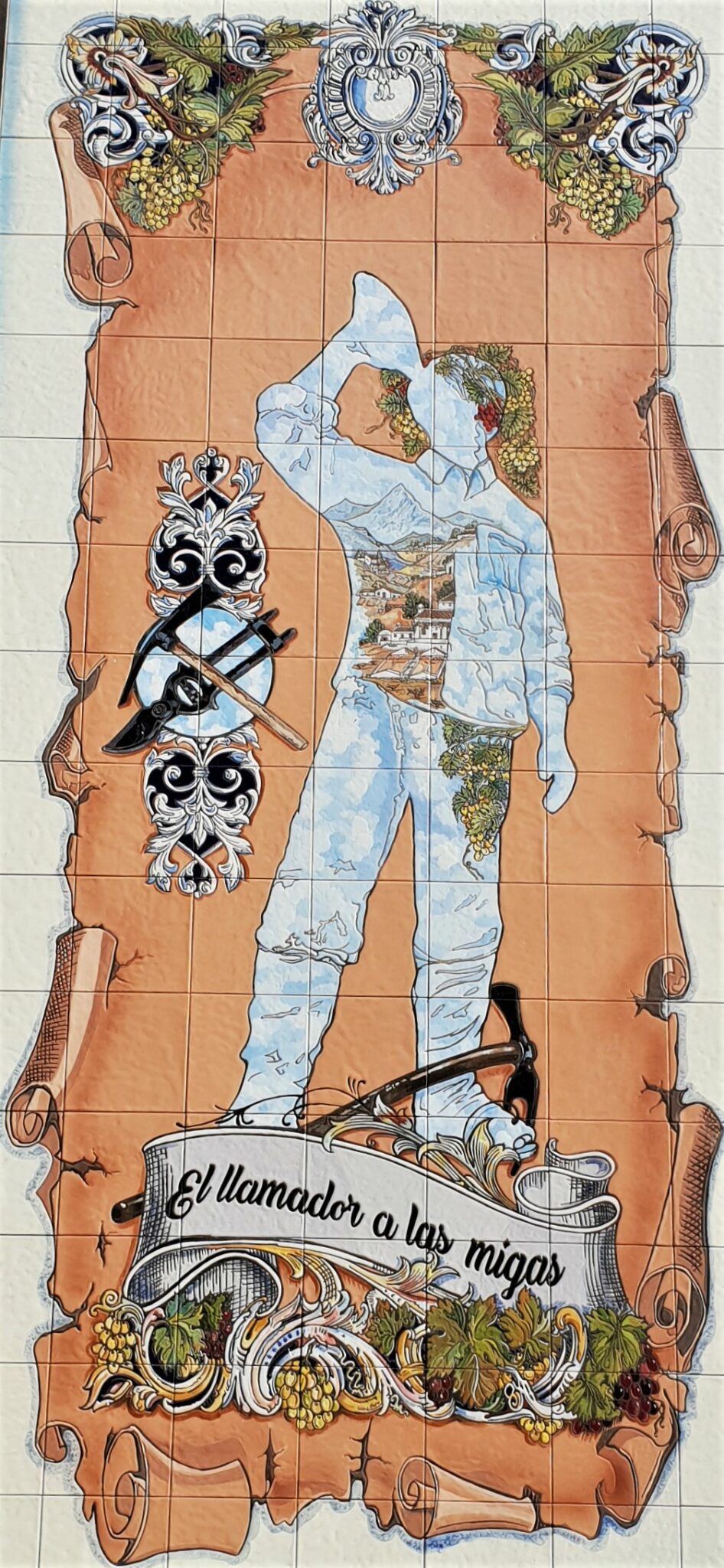 This day is an opportunity to live to the rhythm of the traditional and popular festivities of 
Axarquia, Andalusia
 .
---
---
Link :
Want to prepare your trip to authentic Andalucia ?
---
Other :
See activities and experiences around Torrox
---
Want to continue the trip to Andalucia?
Each month, ideas for visits and discoveries
Where to sleep in Torrox?
Holiday homes, villas, guest houses, hotels,…