Ajoblanco Festival in Almachar 2023
Andalucian gastronomy
---
The Ajoblanco Festival is celebrated every year in September in Almachar
---
Here is the essential information about the Ajoblanco Festival in Almachar :
A few words about Almachar
The dates of the festival
The programme of the festival
Where is Almachar?
What to do in Almachar?
Booking accommodation
Some useful links
---
A few words about Almachar
---
Almachar is an authentic white village in Axarquia, in the province of Malaga.
---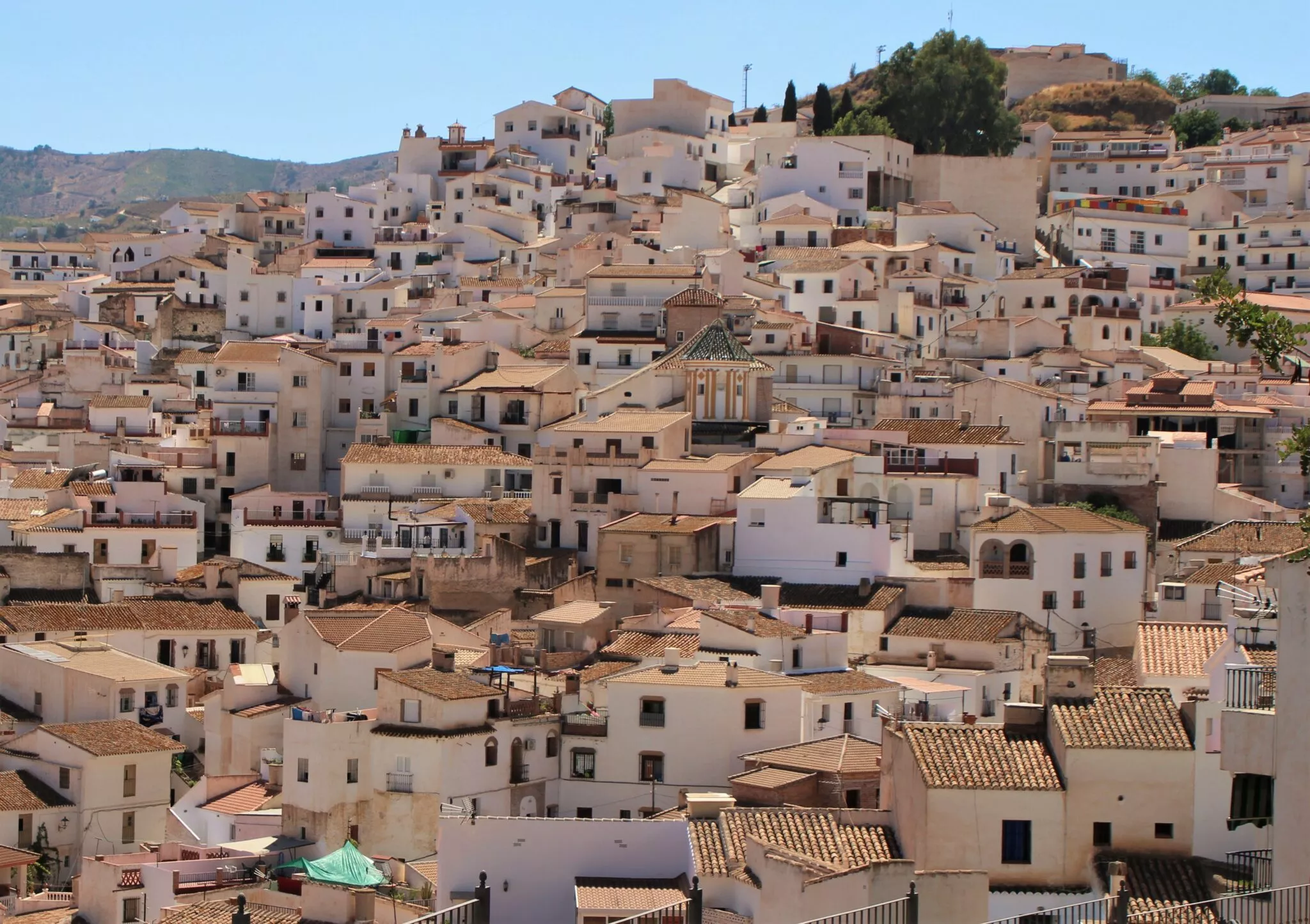 ---
Almachar est is also famous for its local gastronomy. It is particularly known for the production of raisins and the famous ajoblanco drink.
---
---
Dates of the Ajoblanco Festival :
---
The Fiesta del ajoblanco 2022 in Almachar will be held on Saturday 3 September.
---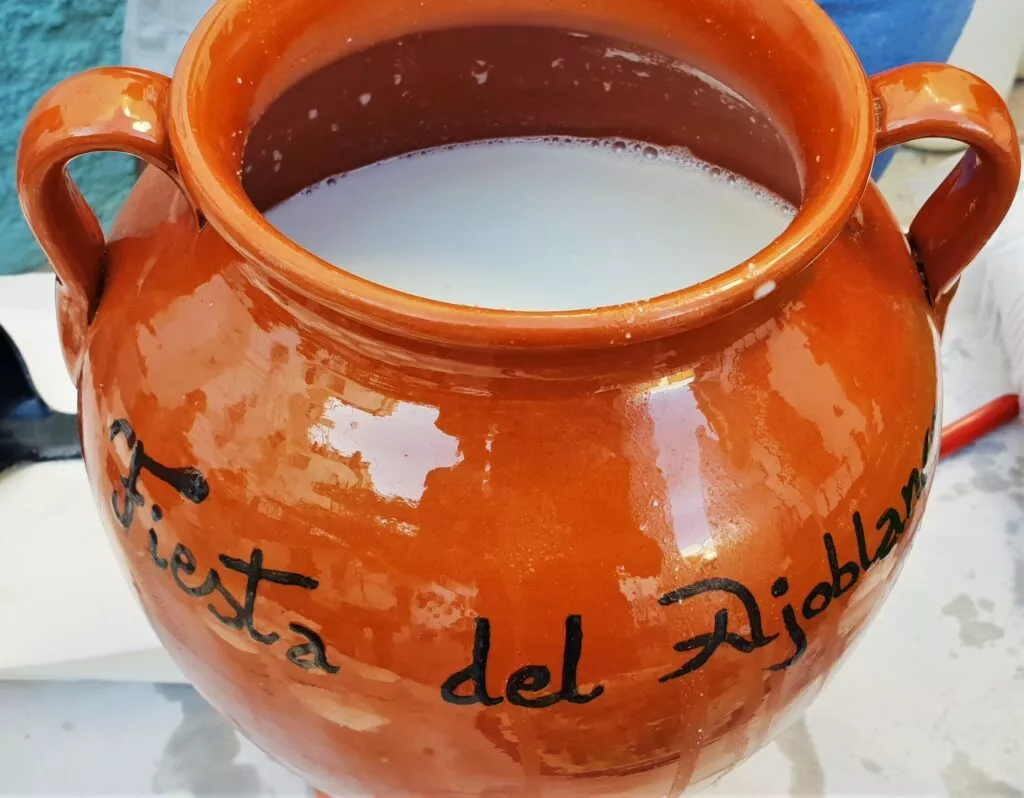 ---
Ajoblanco is a typical local drink made from breadcrumbs, garlic and almonds.
---
It is common to add 2 or 3 moscatel grapes to your glass.
---
---
This is the programme of the ajoblanco festival:
---
This festival is very well organised and takes place through the streets and alleys of the village. The day is very festive.
---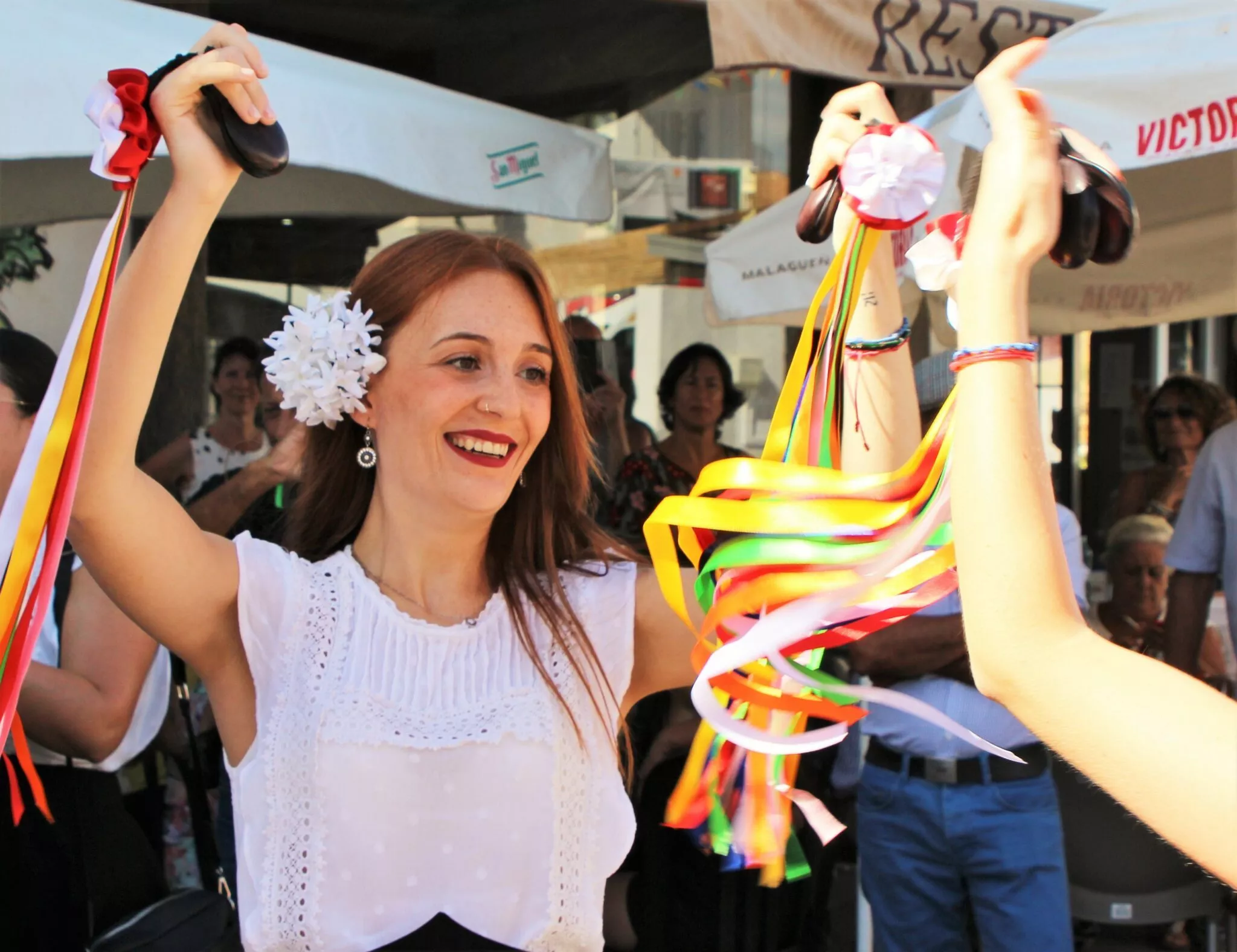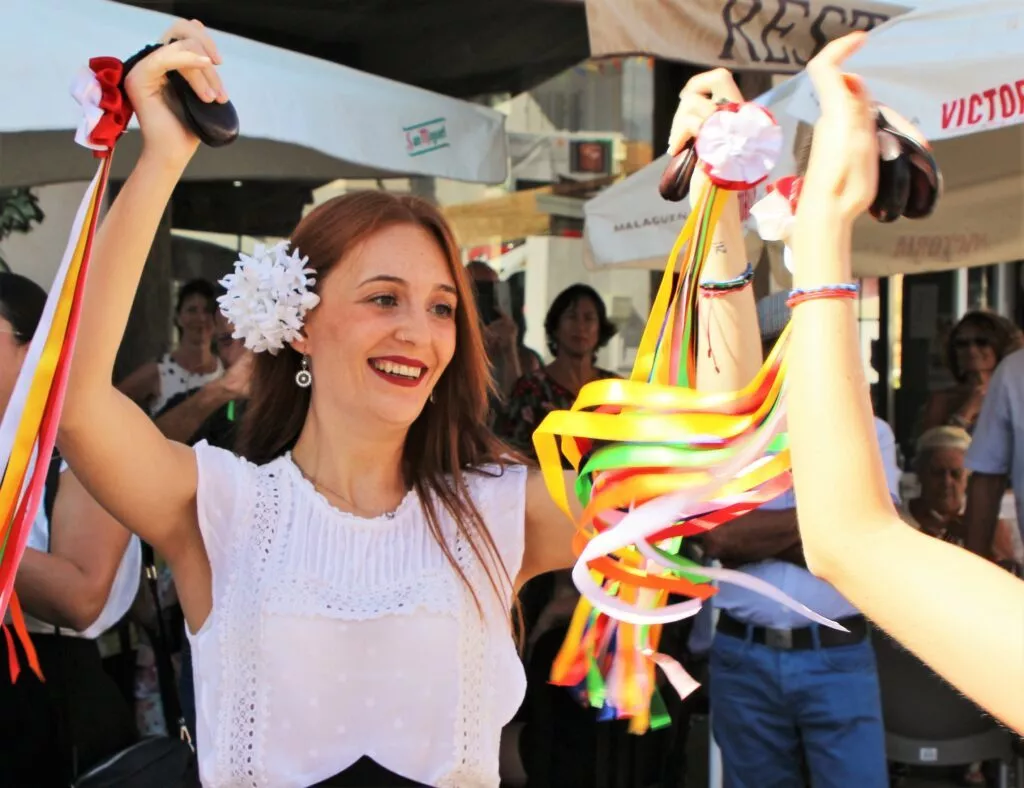 ---
This is an opportunity to see pandas of verdiales.
---
---
---
Among the festivities, there is street theatre, with an exceptional actress:
---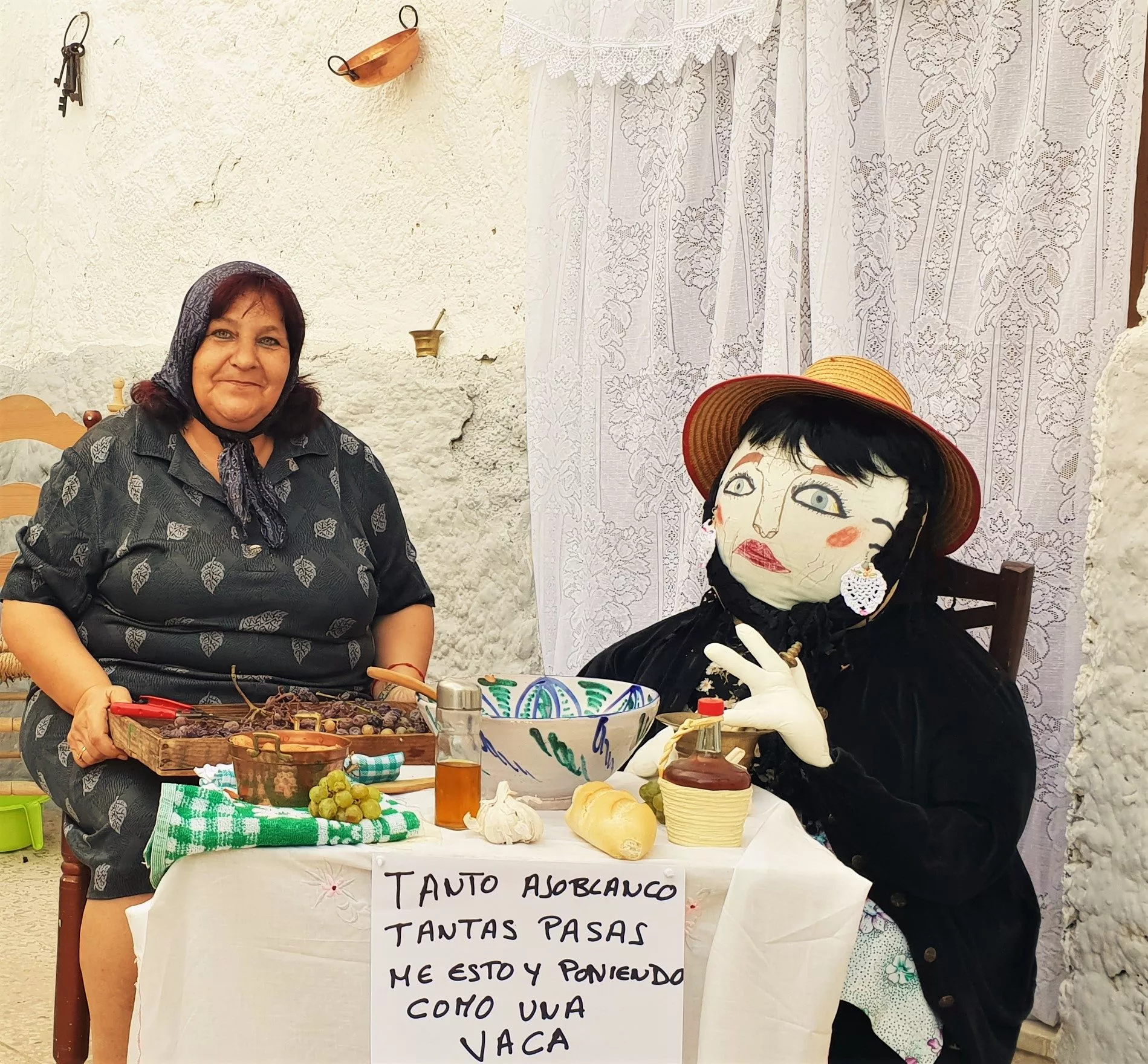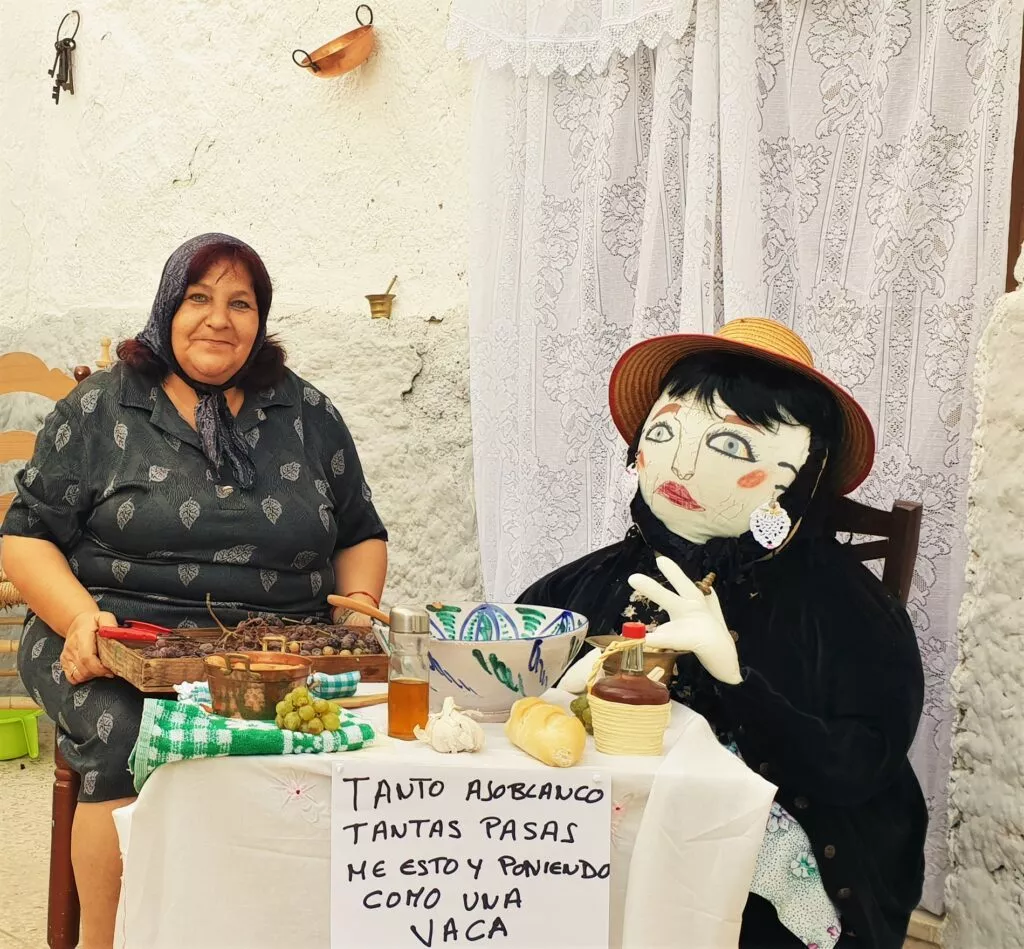 ---
---
---
This festival takes place in September, during the harvest of the moscatel grapes. Many paseros filled with grapes drying in the sun can be seen around and even in the village:
---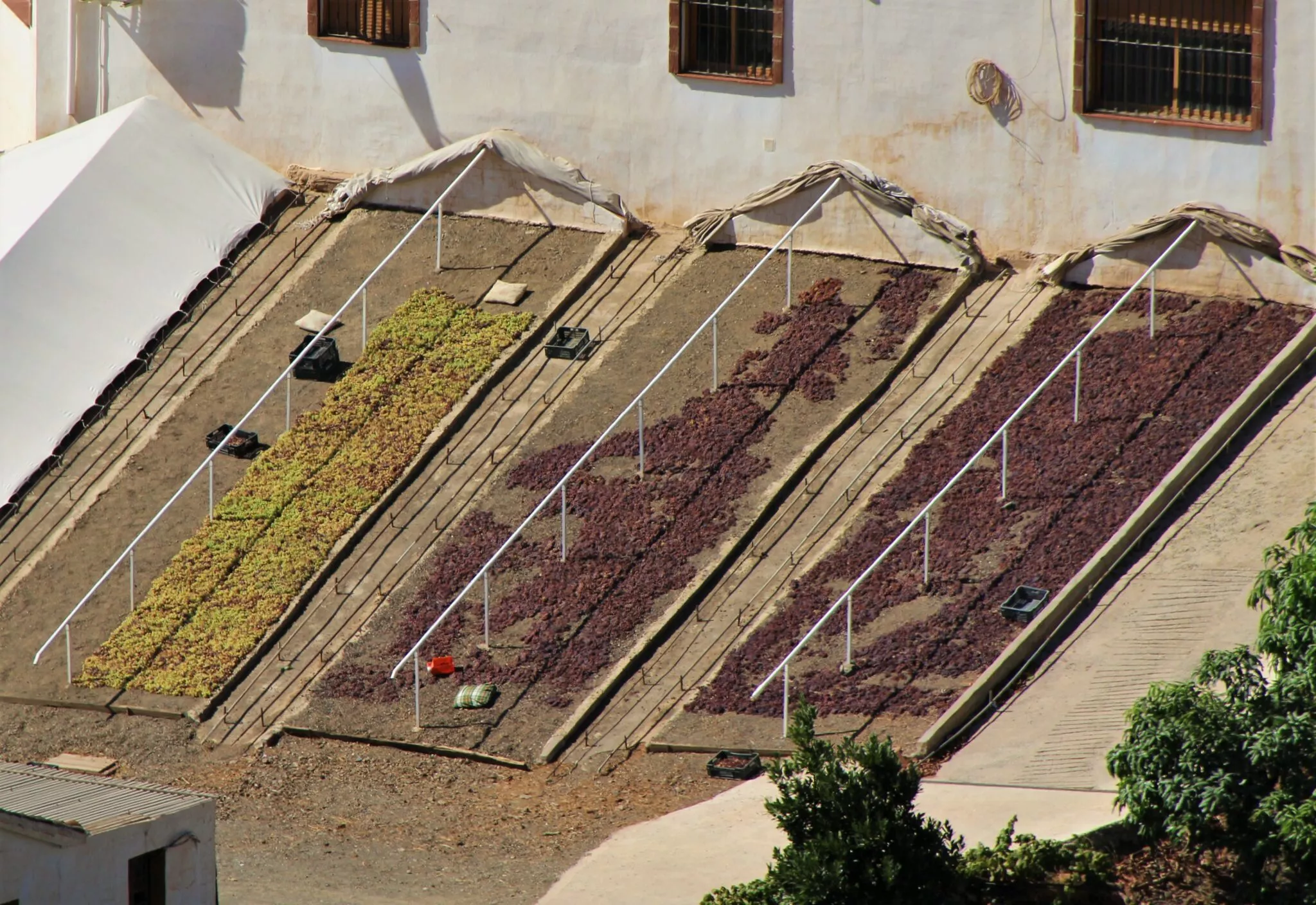 ---
Where is Almachar?
---
---
What to do in Almachar?
---
In the surroundings of the village, it is possible to find very nice activities:
horse riding, on the beach or in the mountains
diving in Nerja and Torrox
guided tours (villages of Axarquia, Cordoba, Alhambra,…)
via ferrata (Caminito del Rey,…)
hiking (El Saltillo with the hanging bridge,…)
canyoning (in the rio Verde,…)
astrotourism
snorkeling
visit of caves
---
Use the following link to access all the activities to do. during your holidays. This link provides you with all the details of each activity.
---
Booking accommodation
---
Below you will find a direct link to the available accommodation in Almachar and the surrounding area.
---
---
Some useful links
---
Here is the platform that lists all the main car rental agencies in Andalusia or more specifically at Malaga airport : book a rental car.
---
Find out all about the most spectacular fair of the year in the province of Málaga: The Malaga Fair
---
And finally, here are some other experiences to do Malaga province :
---
---
Discover other great places in Andalucia in the Andalucia blog pages.
---
Here is the link to receive our newsletter from the andaluciamia.com blog
---