Frigiliana Sugar cane honey Day 2023
---
Frigiliana organizes the day of "sugar cane honey", every year, in April
---
Sugar cane honey is a unique product.
The Frigiliana Sugarcane Honey Factory is the only place in Continental Europe that still produces it .
---
Furthermore, Frigiliana is one of the most beautiful white villages in Spain.
---
This sugar cane "honey" is obtained from the grinding of sugar cane. The recipe has not changed for centuries.
---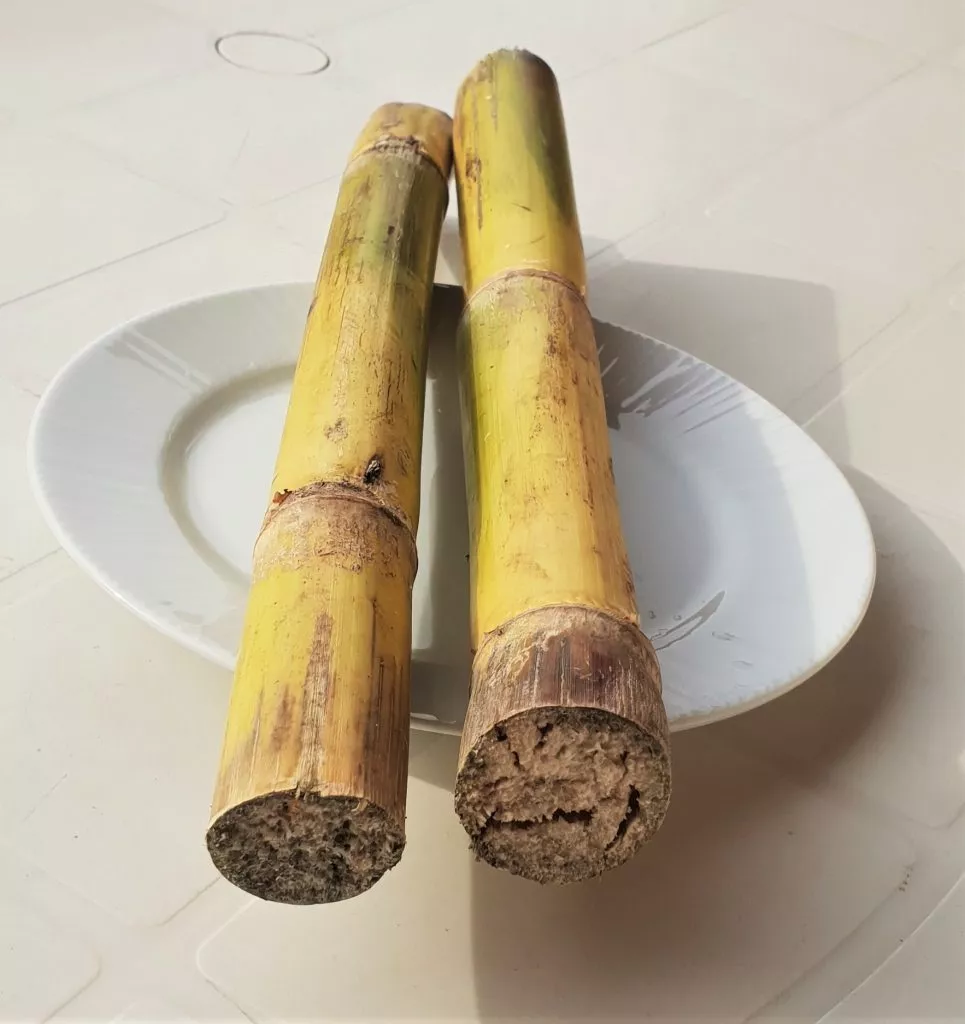 ---
Date of the Sugar Cane Day in Frigiliana: 30 April 2022 from 10 am
---
The day's programme includes :
– guided tour of the ingenio – presentation of traditional recipes using sugarcane honey – tasting of some specialities – concerts and verdiales
---
It is used in many local dishes, and very popular with sheep or goat cheese. The most famous dish:
" Berenjenas fritas con miel de caña " (fried eggplant).
---
About the origins of sugar cane in Andalucia and in other places
---
It was the moors who brought it back from Asia 1000 years ago. Then it will be Christopher Columbus who will establish it in Cuba. I digress, but this journey through the sugar cane reminds me of the year 1492 for Spain.
---
1492, what a year for Spain!
The Catholic kings during the reconquista, bring down the Nasrid kingdom of Granada and King Boabdil in 1492. Spain is then completely reconquered.
At the same time, that the kingdom of Spain is fighting to recapture Granada, it agrees to finance the trip of Christopher Columbus to India and discovers the Americas in the name of the crown of Spain.
---
Other local products made with sugar cane
---
For lovers of sugar cane-based products… About 40km from Frigiliana, in Motril,
there is the only local rum factory , the cellars of which can be visited….
---
This is the opportunity during this day to discover this factory and the manufacturing process of sugar cane honey. And then, it is the pleasure of living to the rhythm of the traditional, popular and typical festivities of
Axarquia
.
---
---
Useful links :
---
Want to prepare your trip to authentic Andalucia ?
---
See activities and experiences around Frigiliana
---
Where to sleep in Frigiliana?
Holiday homes, villas, guest houses, hotels,…
---
Discover other beautiful places in Andalusia in
the Andalusia blog pages
.
---
Here is the link to receive our
newsletter from the andaluciamia.com blog
---
If you are in the area for a few days, here is a selection of great activities :
---