Romeria in Velez Malaga in 2023
---
The Virgen de los Remedios Romeria in Velez Malaga
---
Here is the essential information to go to the romeria Virgen de los Remedios in Velez Malaga :
A few words about Velez Malaga and the romeria
The dates of the romeria
The programme
Where is Velez Malaga?
What to do in Velez Malaga?
Booking accommodation
Some useful links
---
A few words about Velez Malaga
---
Velez-Malaga is the capital of Axarquia in the province of Malaga. It is located 40km from Málaga, which is considered the big sister.
---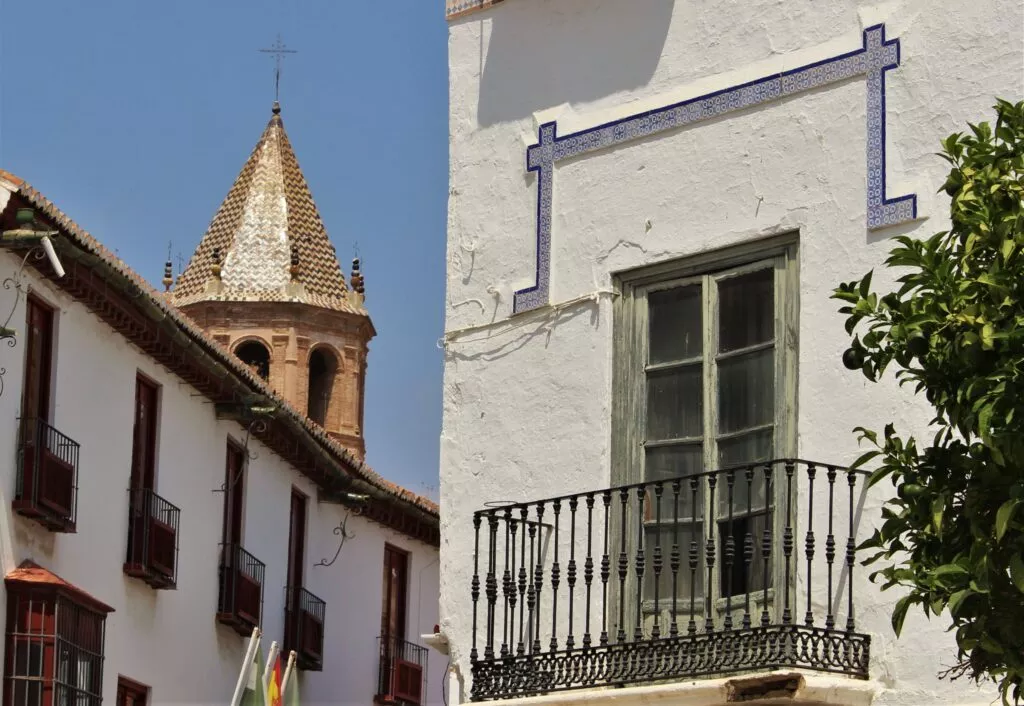 ---
Velez-Malaga is a small town off the beaten track with an incredible historical and cultural heritage, rich in 3000 years of history.
---
About romerias in Andalucia
---
The word 'romeria' comes from 'romero'. It is the name given to the pilgrims who went to Rome. Romerias, which are very typical in Andalucia, therefore have very ancient origins.
---
Locally, it is a pilgrimage, which passes through the villages and leads to a church. This pilgrimage lasts one or two days and is done in horse or ox-drawn carriages, or on foot.
---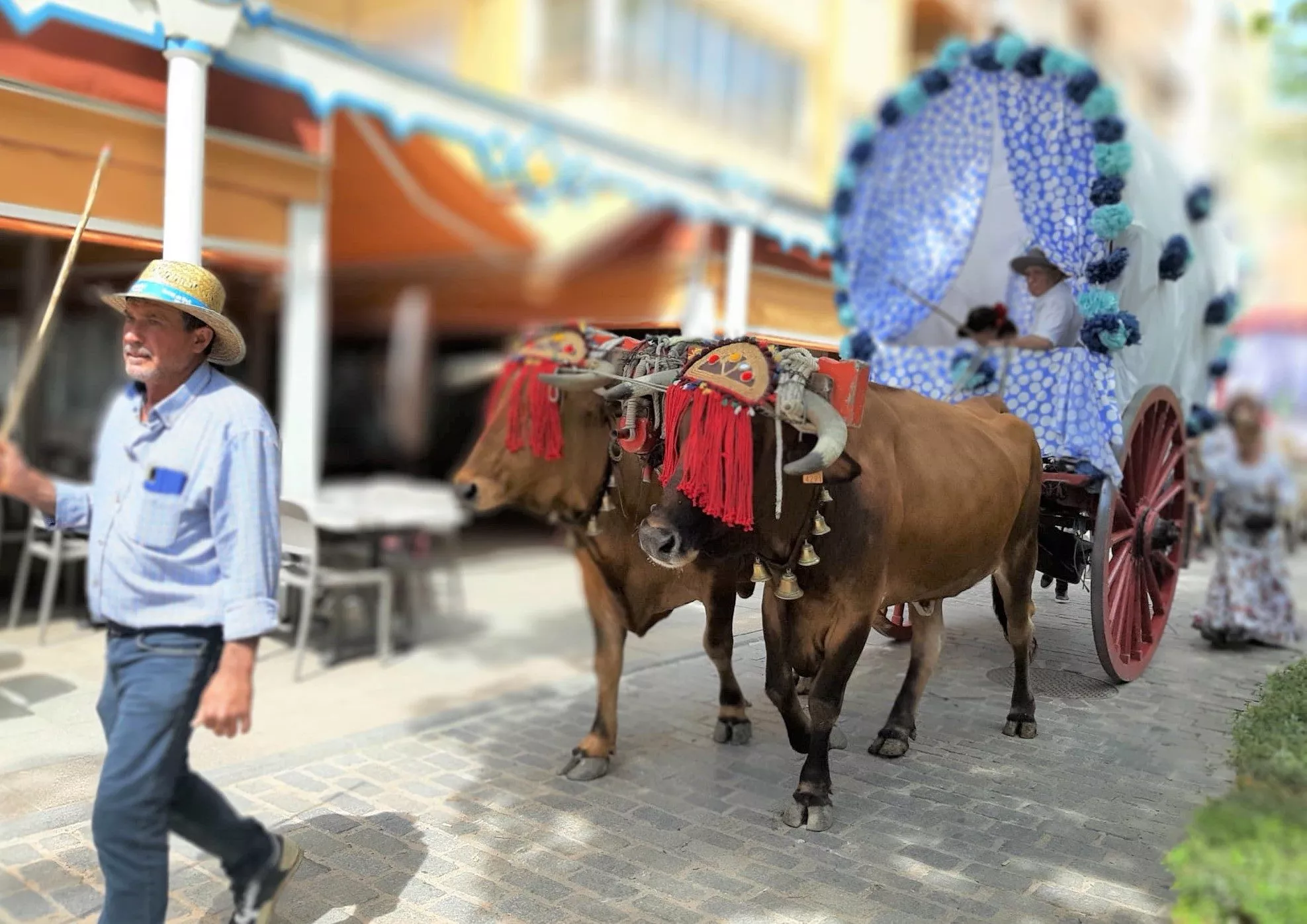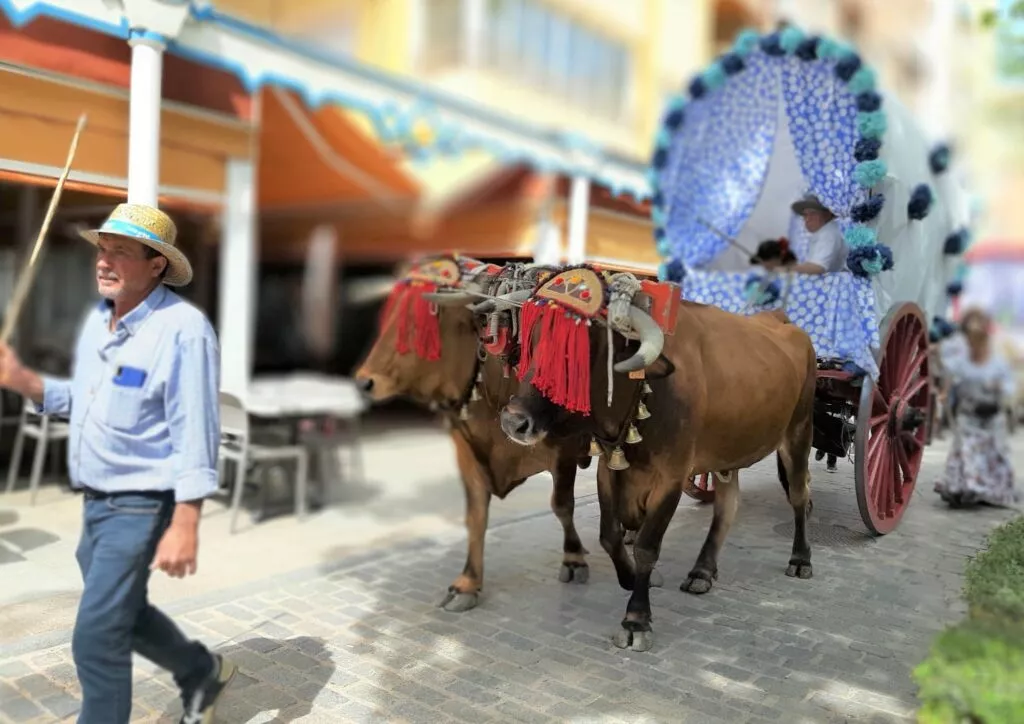 ---
Dates of the Romeria Virgen de los Remedios in Velez Malaga
---
Here are the dates of the romeria: 20 and 21 May 2023
---
The 2023 programme :
---
The pilgrimage will take place from the Ermita del Cerro to the Pola estate, where the festivities will take place.
---
It is an opportunity to live to the rhythm of the traditional, popular and typical festivities of La Axarquía.
---
---
Finally, if you have time, visit the Ermita Virgen de los Remedios church. It is entirely painted by Evaristo Guerra and is a little marvel.
---
Where is Velez-Malaga?
---
---
What to do in Velez-Malaga?
---
In the surroundings, it is possible to find very nice activities:
horse riding, on the beach or in the mountains
diving in Nerja and Torrox
guided tours (villages of Axarquia, Cordoba, Alhambra,…)
via ferrata (Caminito del Rey,…)
hiking (El Saltillo with the hanging bridge,…)
canyoning (in the rio Verde,…)
astrotourism
snorkeling
visit of caves
---
Use the following link to access all the activities to do. during your holidays. This link provides you with all the details of each activity.
---
Book an accommodation
---
Below you will find the available accommodation in Velez Malaga. Simply enter the desired dates.
---
---
Some useful links
---
Here is a great car rental agency in Andalusia and more specifically at Malaga airport : book a rental car.
---
Find out all about the most spectacular fair of the year in the province of Málaga: The Malaga Fair
---
And finally, here are some other experiences to do Malaga province :
---
---
Discover other great places in Andalucia in the Andalucia blog pages.
---
Here is the link to receive our newsletter from the andaluciamia.com blog.
---