Via Ferrata of Zafarraya – via John Hogbin –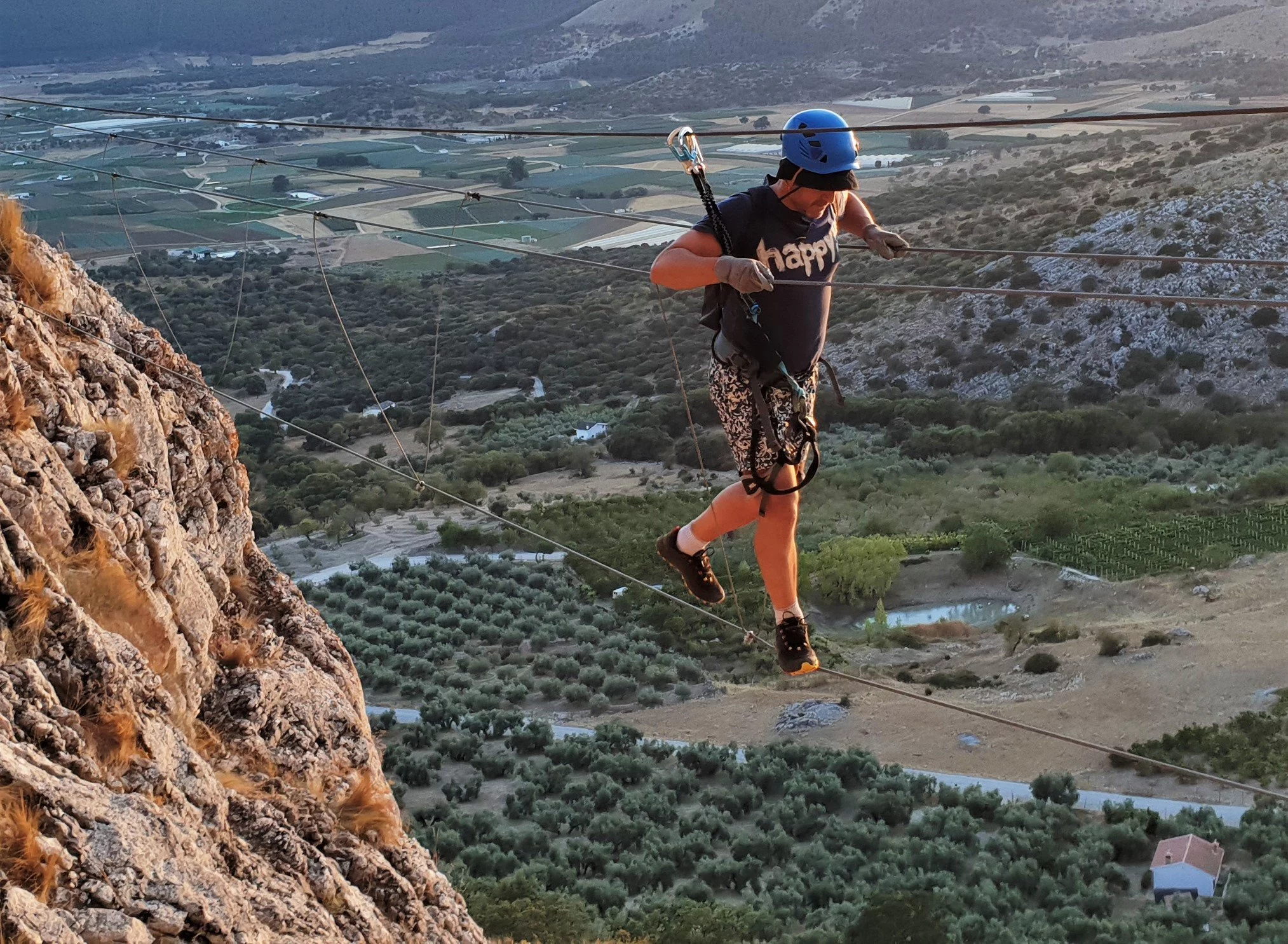 ---
The via Ferrata in Zafarraya is a colourful vertical walk in Andalucia
---
In this article, you will find the essential information to complete the beautiful via Ferrata in Zafarraya:
What is a via ferrata?
How is this activity organised in Zafarraya?
What the activity includes
Booking the via ferrata from Velez-Malaga/Nerja
Another beautiful via ferrata: the one in Caminito del Rey
---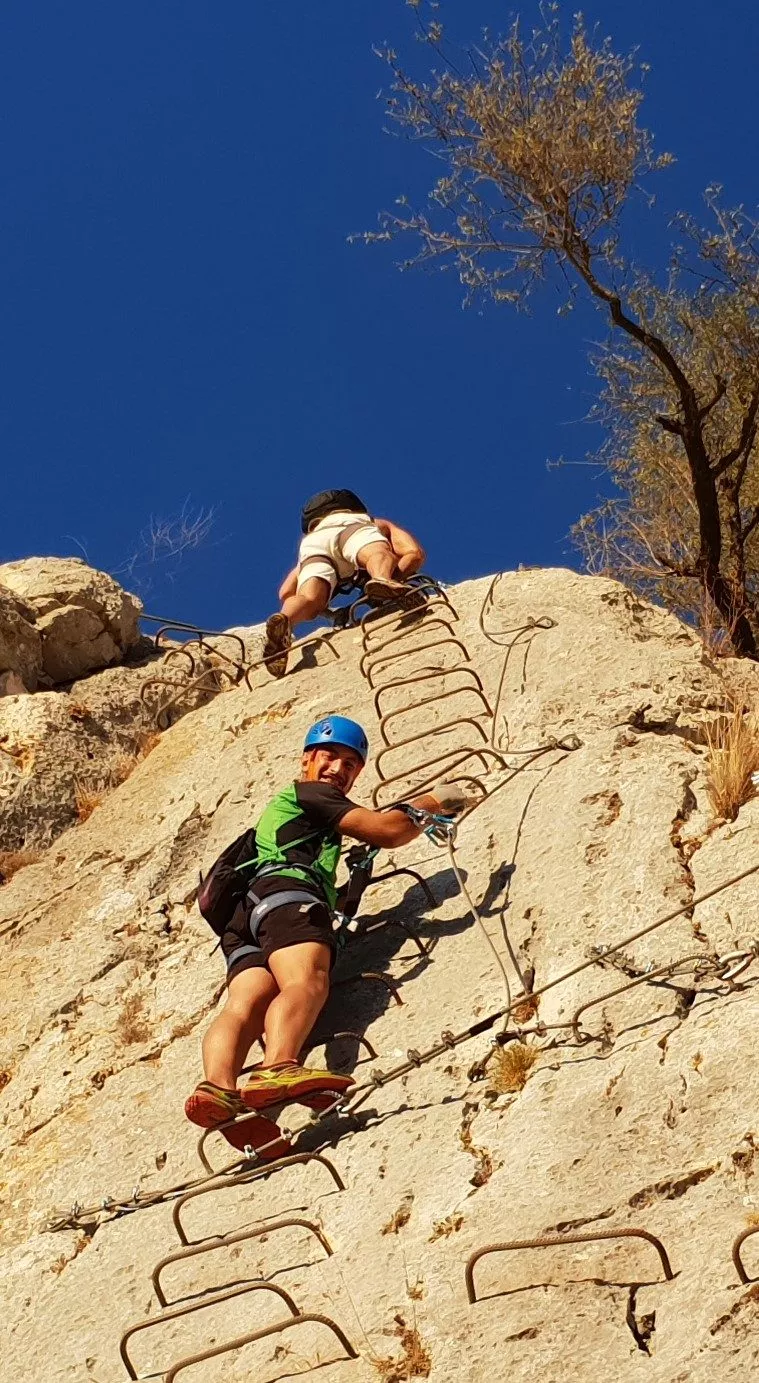 ---
What is a via ferrata?
---
A via ferrata (which can be translated as "vertical hike") is a route that is both vertical and horizontal, equipped with various materials.
---
What you will find on a via ferrata: steel holds, chains, suspension bridges and zip lines, which allow you to safely reach areas that are difficult to access.
---
---
How is this activity organised in Zafarraya?
---
This activity is open all year round.
It is possible to do this activity from the age of 10. You must be in good physical condition, not be afraid of heights and be equipped with sports shoes.
---
The word of the instructor-guide, David: "We will meet at the bus station in Nerja or at the one in Velez-Malaga. Then we'll take our shuttle bus to Zafarraya. This new kind of hike will take place on a karst mountain, surrounded by a mountainous landscape.
---
---
After an explanation of the material and safety we will start our adventure: it is a vertical hike with steel steps, previously installed in the mountain where we will have to perform a series of tests such as monkey bridges, Tibetan bridges, several zip lines, and other things…
---
This Via Ferrata, suitable for beginners, will offer you a new vision of the mountain and nature. This activity is done in complete safety and with top quality equipment.
---
---
NB: David speaks Spanish, English, French and Portuguese.
---
What the activity includes:
---
total duration of the activity: 5H30
transport to and from the activity
an official guide, certified in active tourism
equipment: helmet, harness, gloves and heat sinks
insurance and civil liability
photos and a souvenir film of the activity
water bottle (0.5l)
an organic picnic
Price : 58 euros / person
---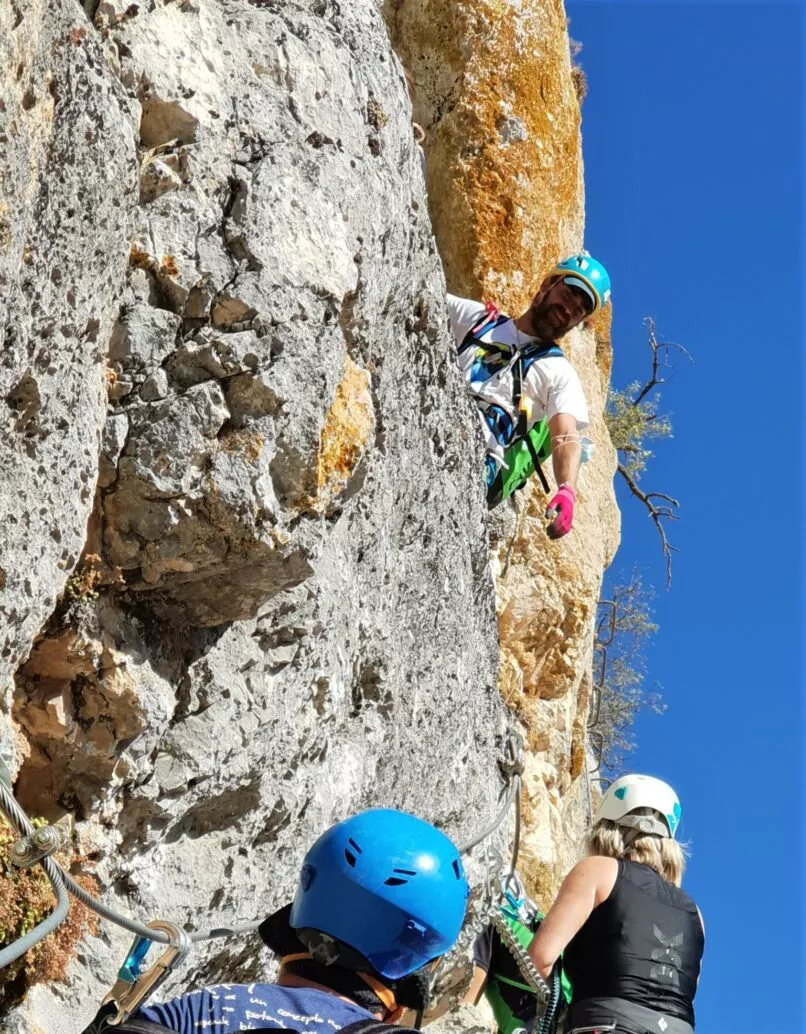 ---
Booking the via ferrata Zafarraya from Velez-Malaga/Nerja
---
David, the instructor, will pick you up in Nerja or Velez-Malaga and then go to the site of the John Hogbin route (the official name of this via ferrata).
---
On site, before we start, David will also show you one of the first Land Art sites in Andalucia.
---
Please find here the link with all the details for booking.
---
NB: if you have a Gopro, don't forget to take it with you!
---
Another beautiful via ferrata: the Caminito del Rey
---
Here is another beautiful via ferrata in the province of Malaga.
---
---
Here is the link to discover the via Ferrata of Caminito del Rey.