---
Frigiliana organizes the Feria of its Patron Saint, Saint Anthony of Padua, for 4 days, each year, mid-June
---
The Frigiliana Feria is held in honour of its patron saint, San Antonio de Padua, whose feast day is celebrated on 13 June.
---
Frigiliana is also famous for its great Festival of the Three Cultures which takes place every year at the end of August.
---
During these 4 days of festivities, it is possible to see many activities during the day and night (romeria, corrida de cintas – ribbon race -, shows and concerts).
---
Here is the programme of the Festival 2022
---
---
---
---
A major concert will be held on 12 June 2022 at 11  PM :
---
---
The 13th of June is the main day of the festivities in Frigiliana.
---
---
There is a pilgrimage (romeria) in which the patron saint Anthony of Padua is carried on a cart pulled by oxen. This pilgrimage starts in front of the church (below) and goes through the streets of the village.
---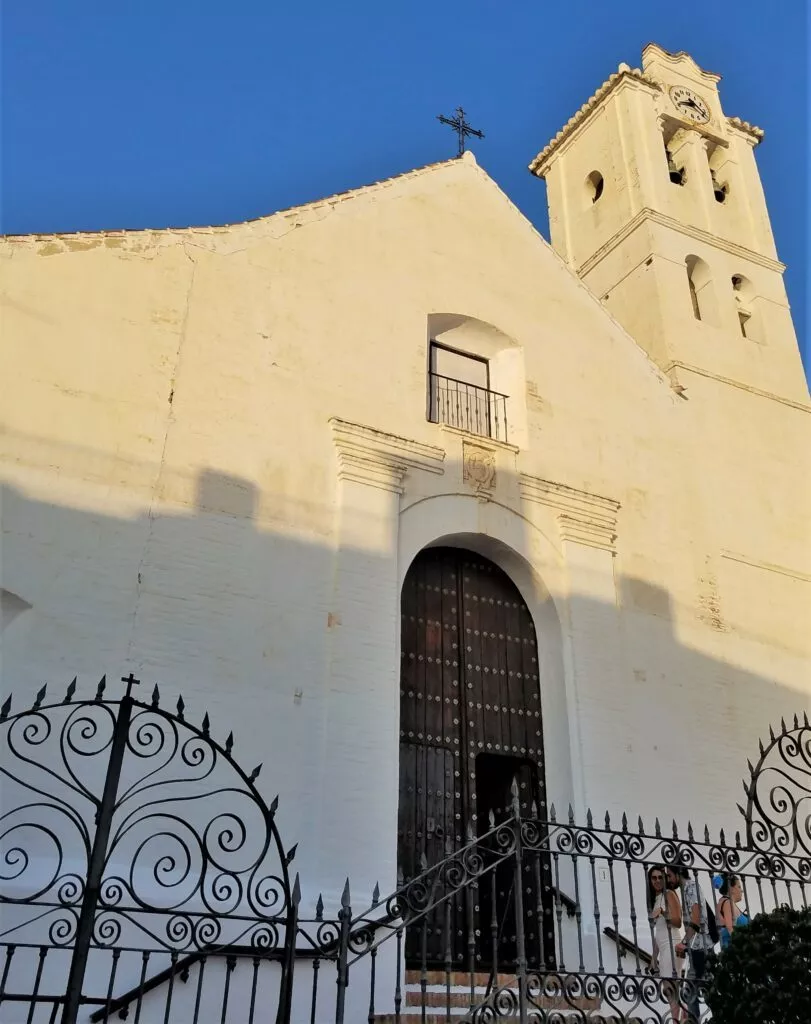 ---
The  Feria is the opportunity to live to the rhythm of the traditional, popular, and typical festivities of Axarquia – Costa del Sol .
---
Frigiliana also organises an exceptional festival every year in August
---
It is the Festival of the 3 cultures (see in the link).
---
---
Want to prepare your trip to authentic Andalucia ?
---
See activities and experiences around Frigiliana
---