Frigiliana Three Cultures Festival 2022
---
Frigiliana organises the Three cultures Festival at the end of August every year
---
The Festival of 3 Cultures of Frigiliana
is the festival not to be missed in August, just after
the Feria de Málaga
. Below you will find the programme of the festival.
---
Moreover, it takes place in one of the most beautiful villages in Andalusia,
Frigiliana
. This village is just above
Nerja
, in Axarquia.
---
During 4 days,
the 3 cultures that marked medieval Spain are celebrated: the Muslim, Jewish and Christian
cultures
. These 3 cultures have coexisted for many centuries in the village itself.
---
During these 4 days, there is also the "Ruta de la Tapa" with local specialities of these 3 cultures.
---
The dates of the festival of the three cultures 2022 in Frigiliana: 25-28 August 2022
---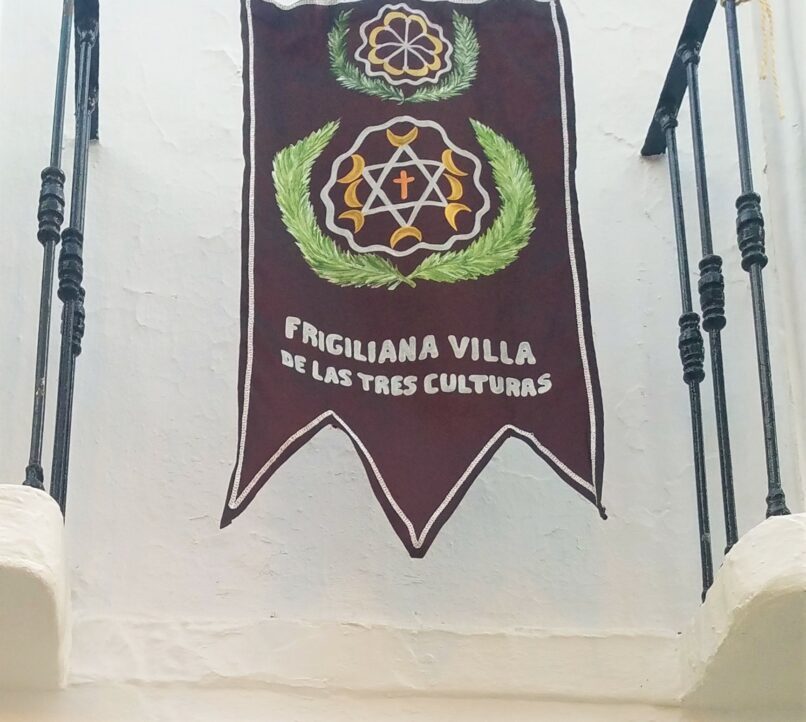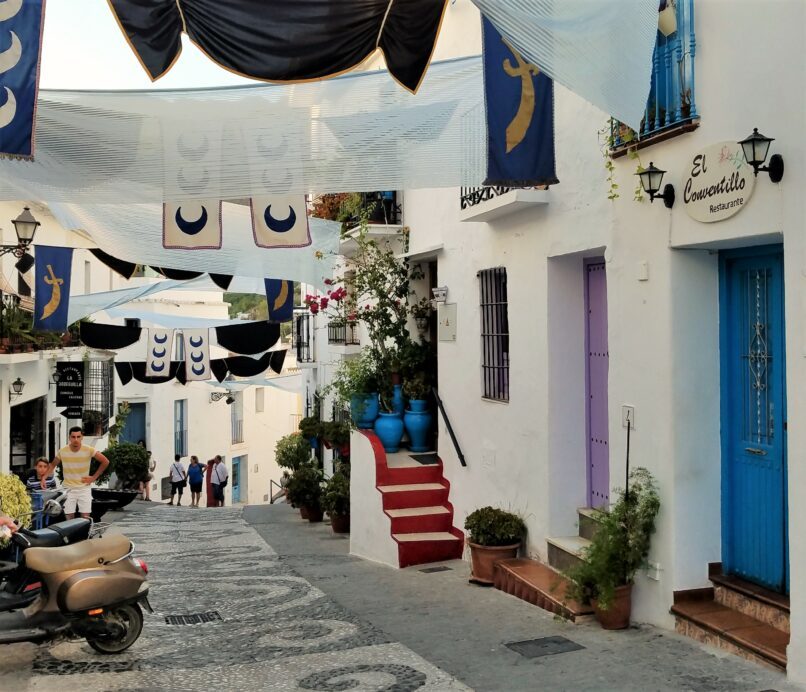 ---
Visitors will discover these three great cultures: Christian, Arab and
Sephardic
, through food, music, art and ancestral traditions.
The mayor of Frigiliana calls this festival, the festival of sensations
. Indeed, it combines art, gastronomy and music. During the festival, you can enjoy the programme of festivities during the day and in the evening.
---
The programme is of a high quality, whether it is the parades in the streets, the concerts in the c
hurch of St. Anthony of Padua
or in the square of the 3 cultures. This square is located right next to the
Ingenio Ntra Sra del Carmen
. It is the only place in continental Europe that still produces
sugarcane honey
!
---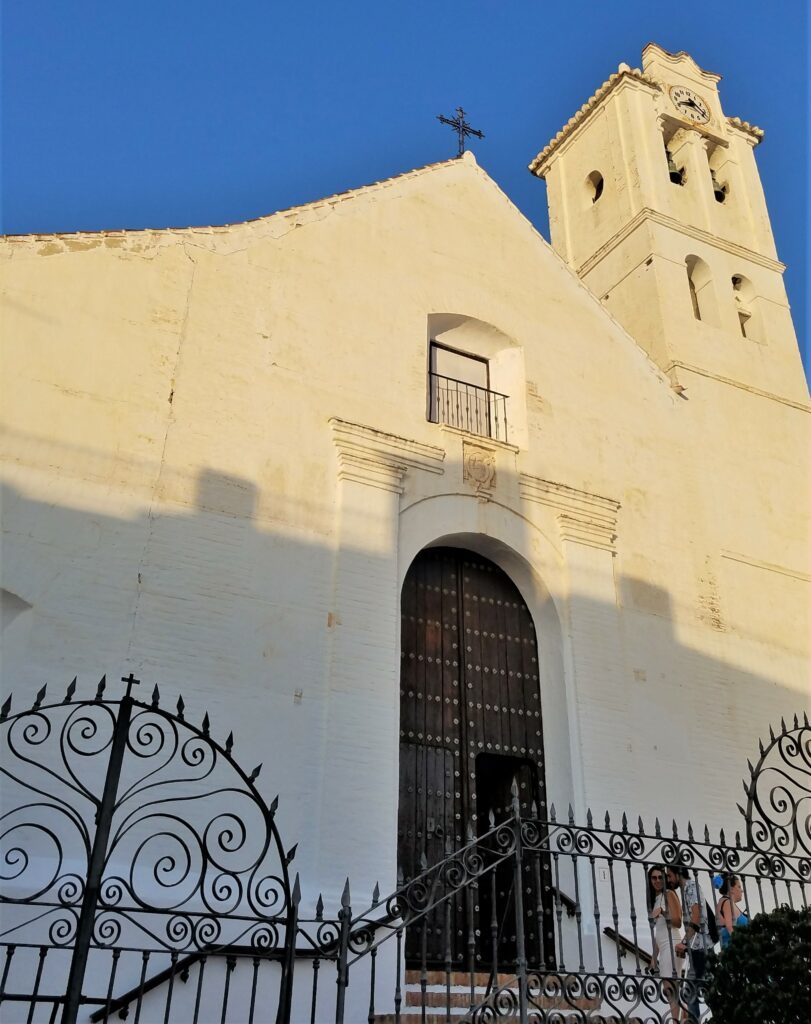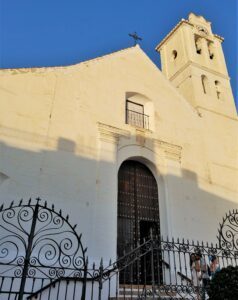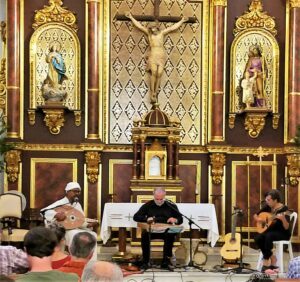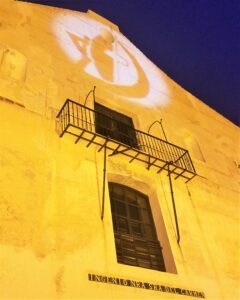 ---
Finally, many international stars have already taken part in this festival, which has gained a great reputation.
Manu Chao
gave a fabulous concert in 2015.
---
Here is the programme of the Three Cultures Festival in Frigiliana for 2022:
---
Among the concerts, there will be an exceptional one by
Omara Portuondo
, a famous singer of two musical styles (son and bolero). She has been called the "
diva of The Buena Vista Social Club
". She sang with Ibrahim Ferrer and Compay Segundo. This concert will be held on Sunday 28 at 10 pm.
---
---
---
---
---
---
Activities during the 4 days of festivities
---
musical performances in the church of Saint Anthony of Padua
concerts in the Plaza de las 3 culturas
conferences on themes related to the three cultures
exhibitions in the Casa del Apero (which is usually the tourist office)
the Ruta de la Tapa (the tapas route in the village)
the craft market
parades in the streets
fireworks at the opening and closing of the festival (pyromusical shows)
---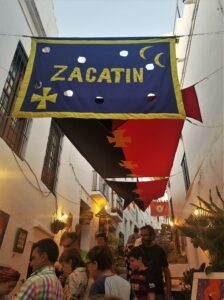 ---
It is a way of living to the rhythm of the traditional, popular and typical festivities of
La Axarquía
.
---
---
Activities and experiences around Frigiliana
---
Want to prepare your trip to authentic Andalucia?
---
Where to sleep in Frigiliana?
Holiday homes, villas, guest houses, hotels,…
---
Discover other beautiful places in Andalusia in 
the Andalusia blog pages
.
---
Here is the link to receive our 
newsletter from the andaluciamia.com blog
---
If you are in the area for a few days, here is a selection of great activities :
---
---