Picasso museum in Malaga : a must see
The name of Picasso…
---
By Picasso I mean… Pablo Diego José Francisco de Paula Juan Nepomuceno María de los Remedios Cipriano de la Santísima Trinidad Mártir Patricio Ruiz y Picasso…!
---
Malaga and Picasso
---
You can visit the house where Picasso was born in Plaza de la Merced. Just in front of you'll see a life-size sculpture of Picasso sitting on a bench.
---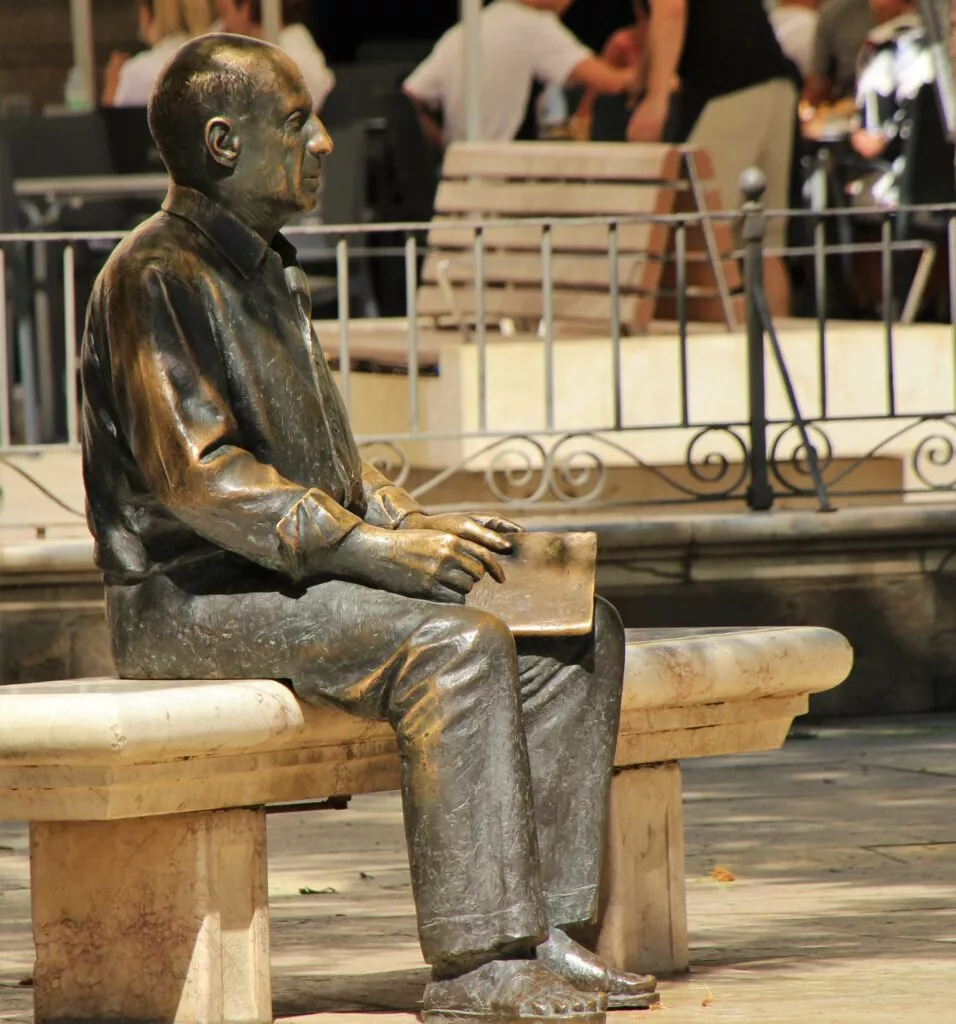 ---
Picasso museum in Malaga
---
It is dedicated exclusively to the artist, it is very beautiful. Picasso produced 50,000 works (paintings, sculptures, ceramics, prints and even tapestries) and some of the most beautiful are exhibited in this museum. 
---
The Picasso Museum is a stopover for every traveler to Malaga . It is located in the city center, with the Alcazaba, the Roman theater and the Carmen Thyssen museum right next to it.
---
Above, some of my favorite Picassos's masterpiece exhibited at the Picasso Museum in Malaga.
---
---
Malaga offers more than 30 museums
---
For those who wish to do so, you will find in the following link the possibility to buy the Malaga pass. There are several formulas that give access to many museums in the city.
---
You can also choose to pre-order your ticket online for certain museums in Malaga, including the Picasso Museum and the visit to Picasso's birthplace:
---
---
But, Art is also on display outdoors in Malaga, with street art in Lagunillas, near the city centre.
---
Discover other beautiful places in Andalusia in the Andalusia blog pages.
---
Here is the link to receive our newsletter from the andaluciamia.com blog