Holy Week Tour in Andalucia in Velez Malaga
The best Andalusian experience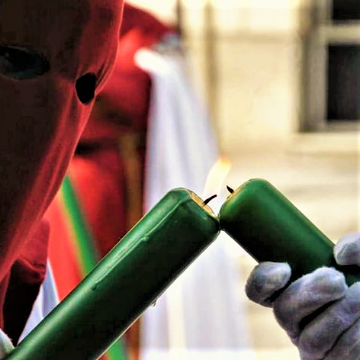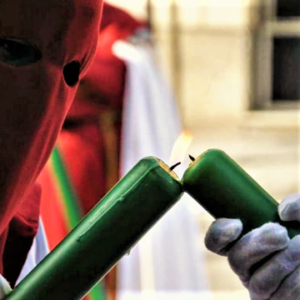 Discover the famous Holy Week by night in Andalucia
The Holy Week Tour in Andalusia is a great experience, only possible for a few days of the year, with the promise of a unique evening in the heart of Andalusian culture and traditions.
Semana Santa is a week of great significance for the Andalusian community. Axarquia is no exception to this rule. It must be said that the Semana Santa of Velez Malaga is renowned throughout Andalusia, just like its big sister, Malaga.
During this week, day and night, the streets are filled with flourishing thrones, the sound of drums and the fervour of the people.
The guide, a native of Vélez-Málaga, offers you to discover this fervour, this culture and this tradition during a whole evening from 7 pm to 1 am. He will take you close to a procession, and you will also taste the typical gastronomy of the Semana Santa in the most beautiful cafeteria of Velez-Malaga.
This is a unique opportunity to immerse yourself in the local Andalusian life.
The guide also offers to pick you up at your place of stay between Torre del Mar, Torrox and Nerja, and will bring you back at the end of the afternoon.
Note: Places are very limited, as this evening is only possible for one week and the guide organises each evening with a small group of maximum 8 people.
Booking is possible every year, a few weeks before the Holly Week:
---
To book The Holy Week Tour in Andalusia in Velez Malaga :
Simply send a message below with your desired booking date (only few days a year!)
You will be contacted quiclky by the guide. The day and time slots may depend on available places.
---
Tour
• Language: Spanish, English, German
• Semi private group: 2 to 8 people maximum
• Hours: 7 p.m. - 1 a.m.
• Duration: about 6 hours
•Typical lunch included : tapas with a drink
•Round trip transport: included
•The guide picks you up on the coast between Torre del Mar and Nerja
•Price: XX € per person (waiting for 2022's prices)