Canyoning in Andalucia in Costa del Sol
Canyoning from Nerja on the Costa del Sol, Andalucia
---
---
This activity of canyoning in Andalucia is a way to discover nature and wonderful landscapes in the sierras.
---
In this article you will find the essential information to carry out this beautiful activity of canyoning in Andalucia:
---
How is this activity organised?
What the activity includes
Booking the canyoning activity from Nerja
Another excellent canyoning site: the Rio Verde, from Nerja
---
---
How is this activity organised?
---
The word of David, the guide: "We will pick you up at the bus station in Nerja or at the bus stop in Canillas de Aceituno.
Once we arrive, we will start with a 40min walk through the beautiful landscape of the Sierra de Almijara. On arrival at the river, we will change clothes and start to descend the river. The descent will be through natural slides, abseiling and waterfalls.
---
We will cross waterfalls and pools of crystal clear water. On the way we will see many aromatic plants, old lime kilns, mines. We will also probably see wild Iberian goats, and the famous suspension bridge from the river!
---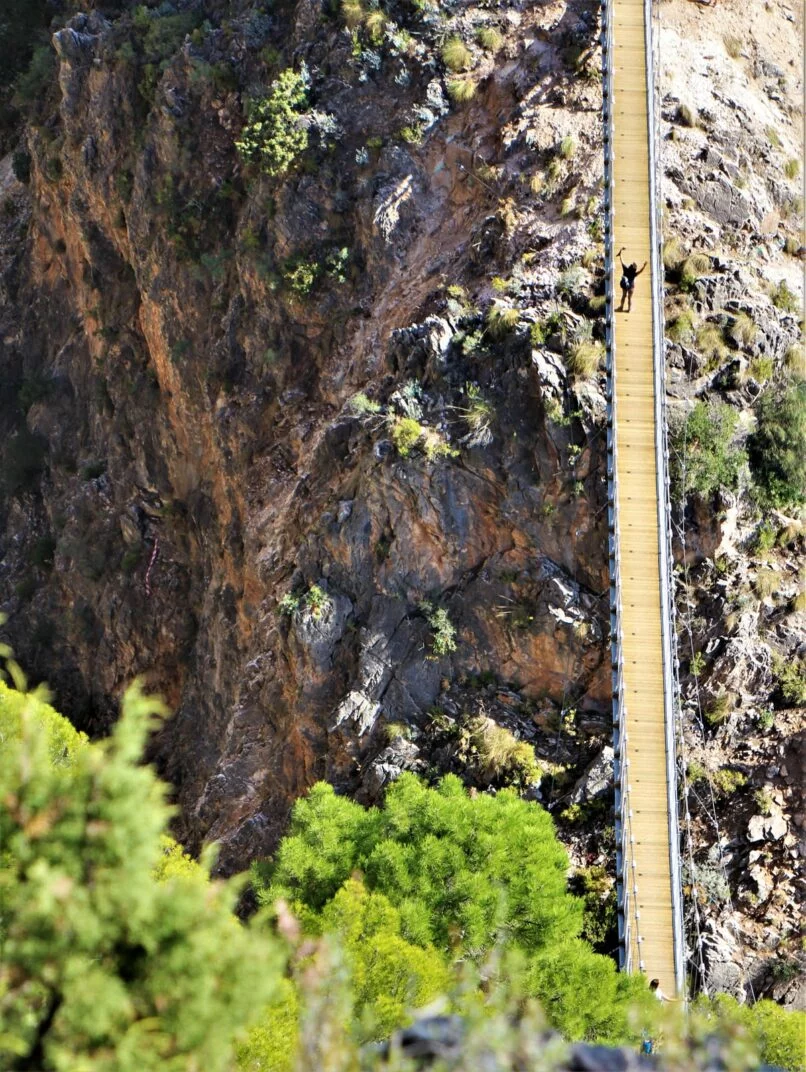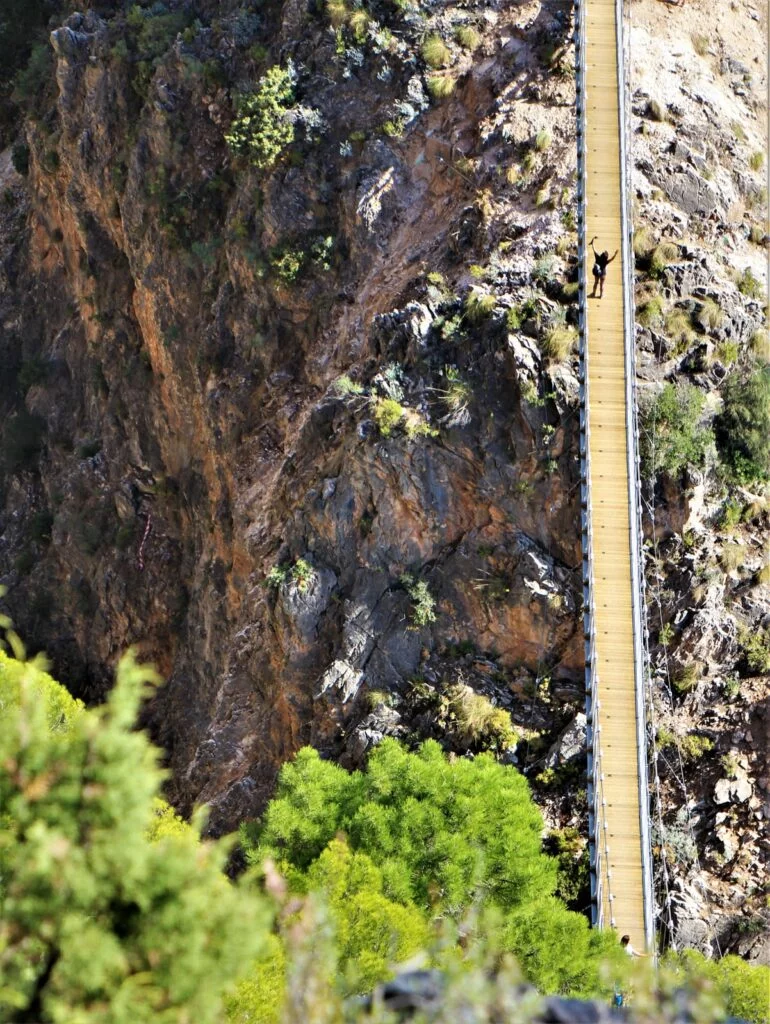 ---
At the end of the activity, we will enjoy a snack with a refreshing drink.
---
NOTE: David speaks Spanish, English, French and Portuguese. Here is David in the photo below
---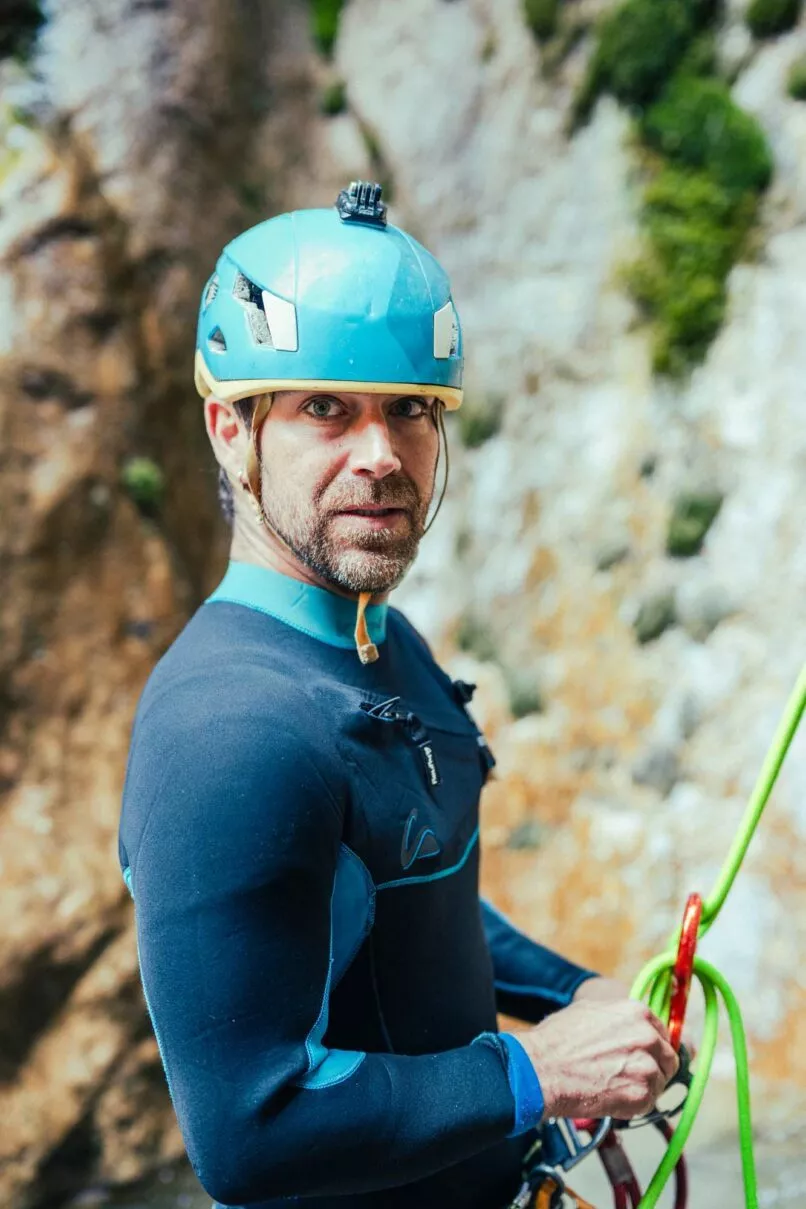 ---
What the Canyoning activity includes :
---
total duration of the activity: 5 hours
transport to and from the site
an official and certified "Active Tourism" guide, during the whole day
equipment: helmet, harness and neoprene suit
1 bottle of water (1/2l)
insurance and civil liability
photos and a souvenir film of the activity
an organic picnic
---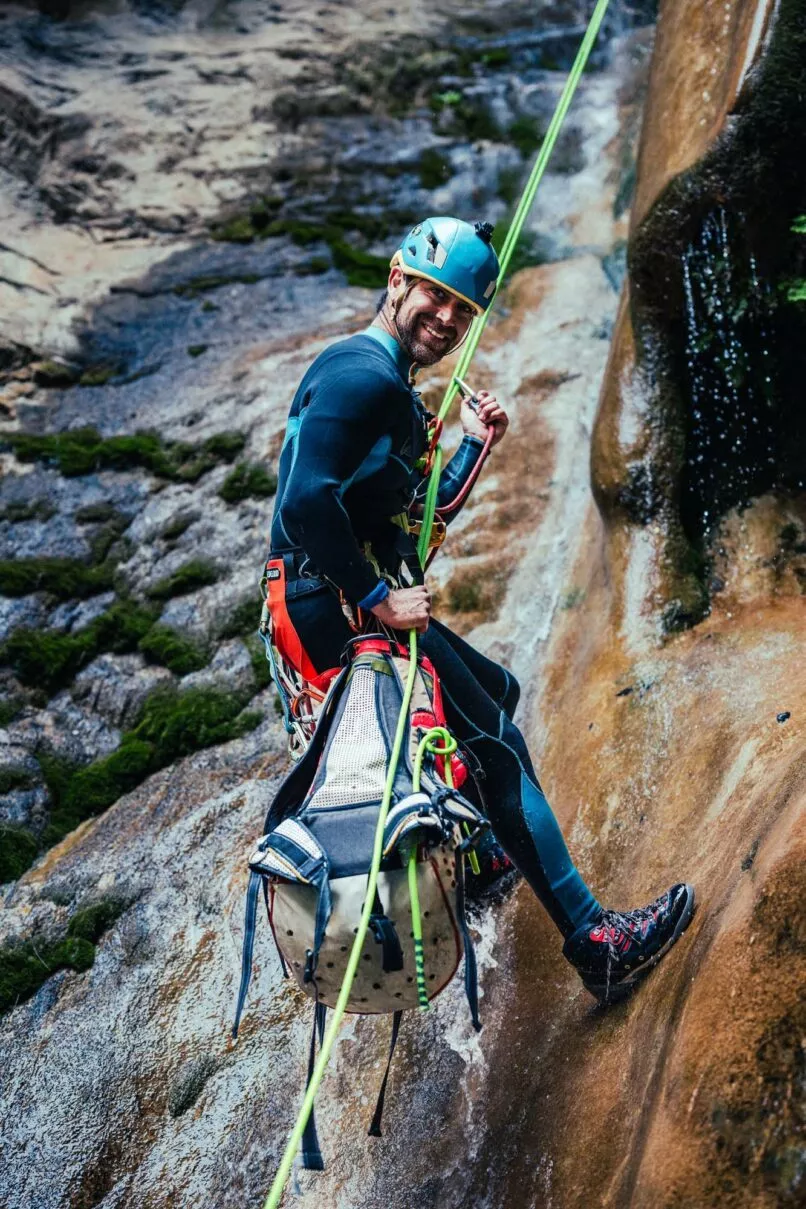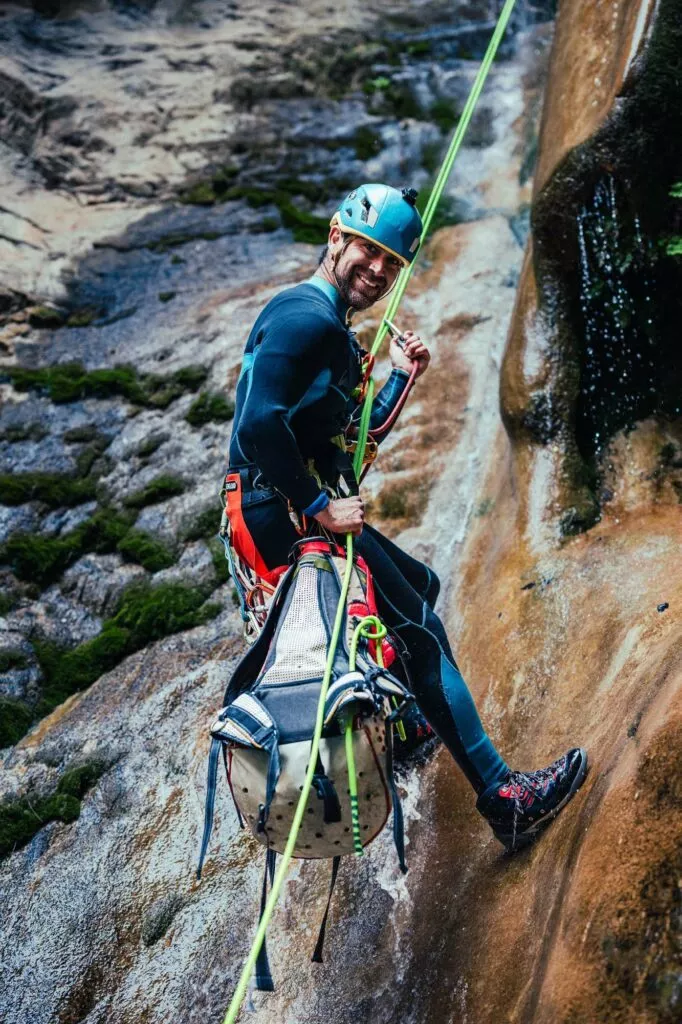 ---
Booking the canyoning in the barranco de Almanchares from Nerja
---
Please note: to book this activity you must be in good physical shape and not be afraid of heights. You should bring a pair of sports shoes and a swimming costume.
---
The canyoning activity is open every day from March to November, at a cost of 50€ (possible from 14 years old).
---
Find here the link with all the booking modalities : … In the process of being finalised, see the other canyoning activity, still from Nerja below.
---
Other canyoning site from Nerja
---
Canyoning in the Rio Verde :
---
---
Here is the link to know the canyoning activity in the Rio Verde from Nerja.
---