Night hike 2023 and astrotourism in Triana in Andalusia
Triana (de Velez Malaga) organises a night walk called the Route of the Stars every year in early August.
---
This evening is a real experience not to be missed.
---
This year the night hike will take place on 12 August 2023.
---
The meeting point is set at 7:30 PM at the "cafe-teatro de Triana". Here is the exact meeting place on google maps: cafe-teatro de Triana.
---
The hike ends around 2:30 am.
---
To register for the walk, see the information below:
to be in good physical shape
ideally, you should bring a headlamp and a sweater in case it is cool.
have a bottle of water (and another one if you come with your dog)
bring some fruit or energy bars
walking shoes or trainers
before the hike a snack is offered with local products (very good by the way)
after the hike, at 2am, a draw is made with the numbers of each hiker…and there are some nice presents to win!
prize: free, but a 5 euro donation is required for an association: Cruz Roja Vélez-Malaga
---
To register  :go to the Facebook page of Triana Corazón de la Axarquía, and press the Whatsapp button to send a message and indicate the number of participants. Places are limited.
You can send a message directly on Whatsapp : (+34)620 00 06 13
---
During this night hike from Triana de Velez
---
We cross mango fields and enjoy the sunset.
---
On the way to the hike, at night, we will stop at a place lost in the mountains that is absolutely unusual in Andalusia: a Buddhist temple.
It is the oldest Buddhist Kalachakra temple that has been built in the whole of the West!
---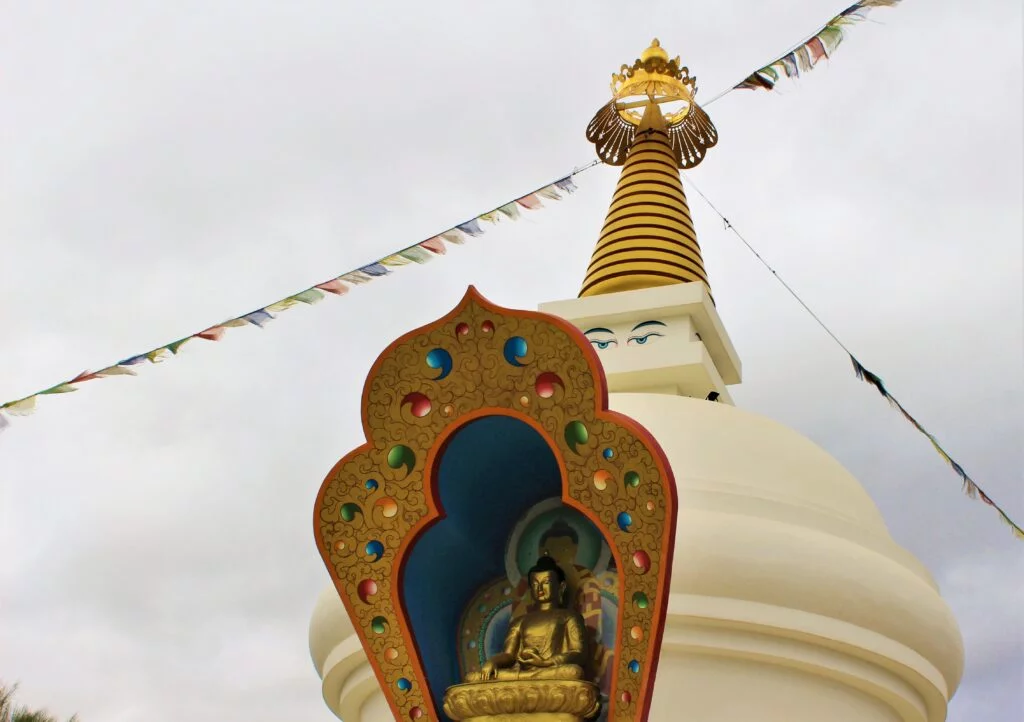 ---
Then, we will continue the hike, up to the Atalaya tower (a lookout tower from the Al-Andalus period) which will be the highlight of the hike.
---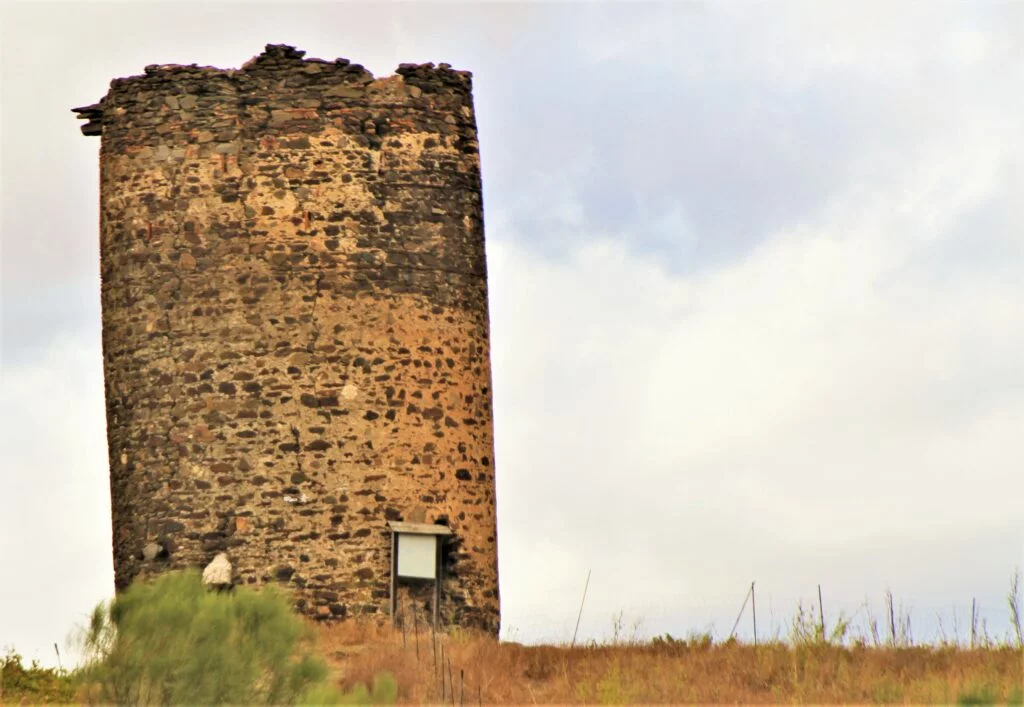 ---
NB: of course, at night, these two places take on a whole new dimension!
---
At this point, and accompanied by a professional photographer, Carlos Castro, who takes incredible photographs of our galaxy (see: his professional instagram account), we will all attend an astrotourism session and observe the rain of shooting stars, called the Perseids.
Every year, between the 10th and the 15th of August, this is the period when you can see the most of them!
---
For astrotourists in Andalusia who want a great experience
If you are interested in astrotourism,  here is a link for you, to discover this activity all year round, about 60km from here: astrotourism at one of the best sites in Andalusia.
---
I take this opportunity to greet the organizer Francisco Javier Medina, a fan of his village and his land Axarquia , and a great organizer!
---
---
Useful links :
---
Discovering Triana (Velez-Malaga)
---
Want to prepare your trip to authentic Andalusia?
---
Activities and experiences around Triana
---
Want to pursue the trip to Andalucia ?
Each month ideas and discoveries
Where to sleep in Velez Malaga ?
Holiday homes, villas, guest houses, hotels,…
---