Flamenco evening in Andalusia in Velez Malaga
Experience a flamenco evening in a Peña of Velez Malaga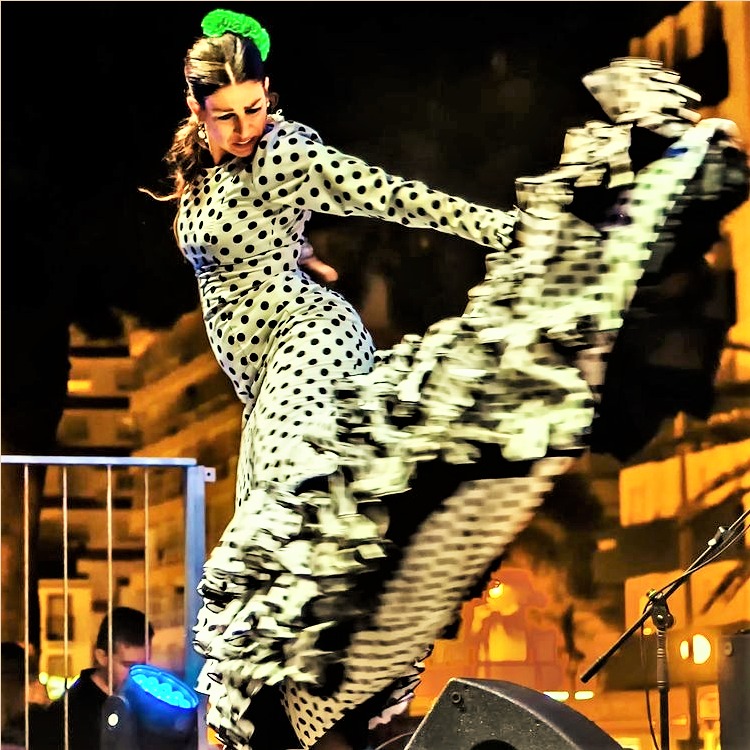 ---
This flamenco evening (from 6.30 pm to around 12.30 am) in Andalusia will be an opportunity to discover or rediscover flamenco, with a show in the authentic atmosphere of a famous Peña of Velez-Malaga. This Peña hosts the most famous artists (musician, singer, dancer) of the region.
The guide, Cipriano, a native of Velez-Malaga, will start the evening at 18:30 with a meeting with a craftsman from Torrox. In his workshop, he will show you how a "cajon" is made, which is essential in many flamenco music today. The "cajon" is a musical instrument in the shape of a resonance box.
After discovering how this musical instrument is made, the guide will take you to a local tapas dinner in a famous restaurant in Velez-Malaga and the evening will continue with the flamenco show.
This is an opportunity to spend a privileged evening with local artists and to truly immerse yourself in this culture.
This art is part of the Andalusian culture. UNESCO declared it an intangible cultural heritage of humanity in 2010.
Flamenco is an artistic expression that results from the fusion of song, dance and musical accompaniment.
Places are limited to enter a Peña, however it is possible to book now for the beginning of August. The guide will pick you up on the coast between Torre del Mar, Torrox and Nerja.
In the following link you will find all the details of this special evening:
---
"Experience flamenco from the inside".
---
Informations
Language : Spanish, English, German
Semi private group : 2 to 8 people maximum
Hours : 6:30 p.m. - 00:30 a.m.
Duration : approximately 06:00 hours
Typical lunch : included (4 tapas with 2 drinks)
Round trip transport : included
The guide picks you up on the coast between Torre del Mar and Nerja
Price : 68 €